Black Friday bring lots of deals on tech, appliances, toys, clothing, and more. In 2019, 190 million shoppers shopped during the Black Friday weekend. In 2020, due to the worldwide COVID pandemic, people spend less money but Black Friday 2021 Predictions say this will touch a new high and this statistic is enough to understand the reason for a perfect black Friday marketing strategy for business branding and marketing. Today, in this blog post, we will be discussing such strategies that your business marketing should be considering to market and increase sales this season.
Although Black Friday weekends are known more for offline shopping, in recent years, online shopping on Thanksgiving Day or Black Friday is rising rapidly. In the current scenario of lockdown and social distancing, experts think that this year is going to be the table turner for black Friday sales and online shopping will be much higher than any year so far!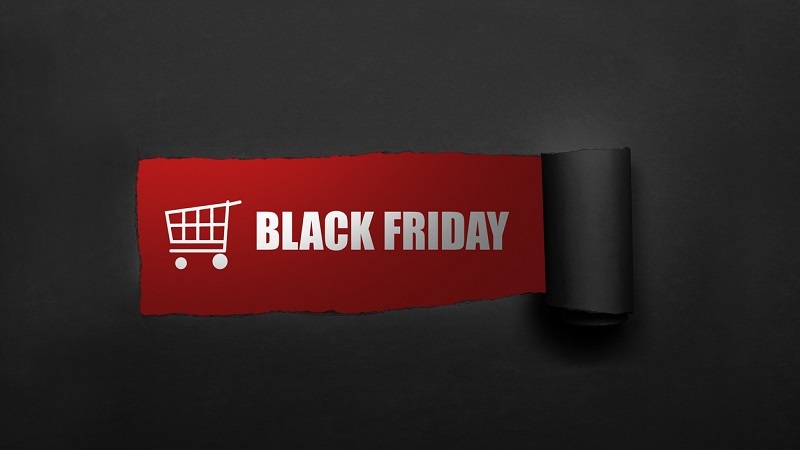 But still, for some industries, offline may be important. Keeping that in mind, we are dividing our article into two parts:
1. Offline Black Friday Marketing Strategies
2. Online Black Friday Marketing Strategies
Let's now waste much of the time and discuss the strategies in detail!
Offline Black Friday Marketing Strategies 2021
If your business runs offline and depends on physical footfall for sales, then you know how important the holiday season is for business. Many store owners highly promote the sale and also open the store at midnight. It is considered to be the busiest shopping day of the year in many countries like United States, Canada, United Kingdom, Mexico, Romania, France, Germany, Switzerland, Australia and much more.
Here are some strategies to boost sales in your offline stores during this holiday season:
1. Mix it up
Even if your audience will be shopping offline from your store, everybody still owns a smartphone, a social account, and the internet. You can use bulk SMS, social media promotions, google local ads, and other promotional activities to spread your marketing pointers to your prospective customers.
Creating an amazing deal for your target customers and promoting it across the digital mediums to boost in-store footfall is the most trusted strategy by smart marketers.
2. Interactive Digital Signage
Use interactive digital signage to promote your store and offer in your nearby areas, ask questions, polls, conduct surveys and offer discounts in return to motivate and encourage users to visit your store during the Black Friday 2021 weekend.
3. Store Locators
If you have multiple stores in different locations, then having a store locator on your main website is an amazing idea to boost the audience footfall during the Black Friday weekend.
4. Host events and contests in-store
Hosting and promoting interesting in-store events and contests for the upcoming Black Friday weekend through digital mediums and print advertisements is a great way to boost in-store sales during the holiday season. Note that very few shoppers go to events alone, and this human tendency will grow your sales during the holidays.
5. Create memberships
Creating profitable membership plans for customers and encouraging them to subscribe to these memberships is a great way to make sure that the shoppers will return to your stores for shopping. Moreover, this will also provide you with a lot of data to market different offers to these customers from time to time.
Online Black Friday Marketing Strategies 2021
This year's Black Friday 2021 will be entirely different from the ones we have seen so far. Pandemic situations and lockdowns across the world have made it entirely online. Here are some best Black Friday marketing strategies to boost your online sales during these tough times!
1. Use Shoppable Content
Using shoppable content posts on social media channels like Instagram and Facebook with promotions and offers is an amazing way to enhance sales during the Black Friday deals 2021.
You May Like To Know: Facebook Marketing Strategies and Strategies for Instagram Marketing
2. Create Urgency
Limited time offer, First time on sale, only a few products left, limited stock available, deal for next 1 hour only, sale for Black Friday only, etc. are some of the examples which marketers use to create a sense of urgency and increase the sales during the holiday season.
3. Play the game
Creating interactive campaigns or contests for offering different types of deals and promoting the campaign across digital mediums is a great way to encourage users to use their luck and benefit from this holiday season. Look at the example below. Will you not take part in it anyway?? or by answering some question and lucky winner get a deal.
4. Retargeting
Retargeting and remarketing your past customers to offer them a deal is a perfect way to increase sales during black Friday weekend; those who have trusted you in the past will trust you with a nice deal, don't you dare miss these prospective customers. You can use subscriber email lists, customer data, Facebook retargeting, google ads retargeting, or any other suitable way to do the same!
5. Sale Before the Actual Sale
Every competitor will be offering Black Friday deals 2021 weekend, why don't you hammer the market before anyone else is doing it. Create Pre-sales, encourage customers to create wishlist's, offer pre-sale discounts, etc., to convert the customers when no one else is doing it!
Also, Read This Blog: 5 Digital Marketing Strategies To Boost Your eCommerce Business
FINAL WORDS!
Black Friday 2021 bring a lot of business to offline and online business owners, and adapting a proper strategy for boosting the business and sales during this period is very important for every business, as if you will not do it, someone else will! Try these strategies to boost your marketing, and thank us later!