Defining Instagram marketing strategies is the first step for anyone who wants to use this network to promote a company or even their brand.
With the growth of this network in the world, many brands have been looking for Instagram as an alternative for the promotion of their products and services.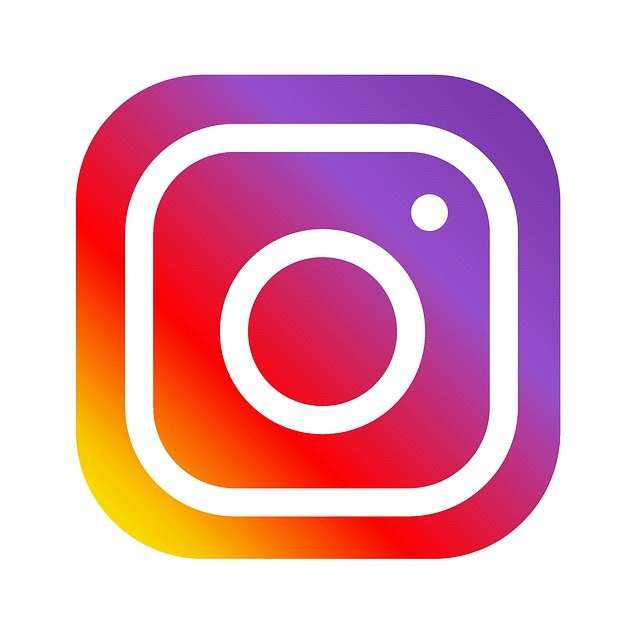 Fashion, food, beauty, and tourism, for example, are sectors that cannot be left out of Instagram, because they are the "face" of this network and therefore, find in it a great place to get leads.
The big problem is that many of these brands are moving to Instagram marketing, still in an amateurish, makeshift fashion.
In a market as competitive as social media marketing, treating a corporate Instagram account the same way you treat your personal account is a true strategic suicide.
It is therefore important that the brand, first of all, prepare itself by devising a marketing strategy on Instagram, before going around publishing anything and praying for some result. We all know that this does not work.
Instagram Marketing Strategy 2021
Understanding the concept
Understanding Instagram Marketing
Determining Your Instagram Goals
Content Development
Structure preparation
Alignment with other strategies
Results monitoring
You will find that this basic planning of a digital marketing strategy on Instagram is not as difficult as it may seem, but it is certainly critical for the brand to achieve good results.
7 Steps to Create an Instagram Marketing Strategies
Below you will see the step by step to work out a digital marketing strategy on Instagram and design your company, or personal brand in this tool.
1 – Understanding the Concept
The first step in building an Instagram marketing strategy is to understand the very concept of social media marketing, which has very different characteristics from other digital marketing strategies.
Social media marketing is relationship-based, meaning you first build rapport with your followers and fans, and then subtly present your business proposition. If you still haven't built enough following, you can build the strategy to gain followers like engaging posts, usage of relevant hashtags, know the right time to post, and create an Instagram reel much more. This way, you can get more Insta followers in less time.
So this is a medium strategy and so you need to start now and then reap the rewards later. There is no immediate result in social media marketing.
2 – Understanding Instagram Marketing
The marketing on Instagram, whether personal or corporate, subject to its own rules and understand these rules and network characteristics is essential to your marketing strategy.
Instagram is by definition an entertainment medium. Therefore, your business approach should be to display, that is, to be in the right place for the right people, without interfering with the natural conversation of the network.
3 – Determine Your Instagram Goals
As with any other social media platform, when designing an Instagram marketing strategy you must determine what your main goals are with your brand presence on this channel.
The marketing on Instagram does not work or works very little in some situations, such as direct selling, for example. Therefore, your proposal should be to create an alternative to your other online marketing strategies.
By clearly determining your goals, you will be able to select your metrics and make a technical measurement of the results. It is not for any other reason that in our Instagram Course, we put this issue right between the first training modules.
4 – Develop Exclusive Content for Instagram
Another interesting feature of Instagram is that it is extremely demanding in terms of content. In our social media marketing course, I always say that content is the main tool in this area, and Instagram would be no different.
A marketing strategy on Instagram differs greatly from people using the tool. While in private use, we do not have much concern with the sequence of actions, in the case of corporate use, everything needs to be thought of.
This is why you must study the posts of companies in your area that stand out on Instagram to understand your competition and also to see how your audience reacts to these posts.
The exclusive content gets more likes. The number of likes on your Instagram posts presents the people how stunning your content is. When people see a good number of likes on your posts, they tend to like their posts. If you are not getting likes, you get Instagram likes from service providers to build trust among your viewers.
Images – Always work with unique and innovative images. No need to go around taking beaten images to put in your publications, because they don't work, just because they are already "part of the landscape".
Texts – Invest heavily in creating interaction-engaging content, with thought-provoking link baits and strong call-to-action, so that your posts can reach their goal of building rapport with their followers.
Hashtags – Hashtags play a major role within Instagram marketing strategies, so create your own to achieve greater reach and also monitor the most popular hashtags.
Content is largely responsible for interactions on Instagram, so believing that the brand can succeed in this area without proper care in pre-preparing this content is a waste of time.
5 – Prepare your Structure
Instagram, even more so than other social media like Facebook and Twitter, is a conversation environment, so you will need to have an interaction structure, otherwise all your efforts to create an Instagram marketing strategy will be wasted.
People comment and ask questions in your posts, and you need to create the relationship ties we mentioned in the first item of this article that you are ready to interact with these comments and questions.
The person responsible for these interactions will need to be fully aligned with the Instagram Marketing strategies designed by your team, otherwise, the conversion potential of these interactions may be lost, or worse the brand may end up in a social media crisis.
6 – Align your Instagram Marketing Strategy with Facebook
We all know that Facebook is fully integrated with Instagram, so it makes perfect sense to align your Instagram marketing strategy with your Facebook marketing strategy to create a digital marketing synergy between them.
Not that you will replicate everything you do on Instagram, on the Facebook interface, which would be a big mistake, but to make these two tools interact with each other, aiming to enhance each of them.
7 – Set up a Good Monitoring System
There is only one way for you to analyze the success of an Instagram marketing strategy, as with any other type of online campaign: Building a good conversion tracking strategy.
One of the major problems with Instagram is precisely the lack of links in paid publications, they are only allowed in ads. As a result, most Google Analytics- based traffic monitoring techniques, such as UTM Tagging, are greatly compromised.
Therefore, you will need to create a differentiated tracking system through specific Landing Pages sent in response to your interactions so you can track incoming leads generated on Instagram in your conversion funnel. As you can see, creating Instagram marketing strategies is not that difficult. Of course, these are just the initial steps, but without them, there is no way to succeed on this channel. Stay up to date on this and other topics by subscribing to our Newsletter.