Each and every business require lead generation strategy to increase revenue. There are various method used to generate them.
Digital marketing can have various purposes in 2022: increasing online brand awareness, growing your market share, knowing your online customers better and many more.
Yet, arguably it will all boil down to one thing: growing your revenue. To achieve revenue growth, the best way is to simply have more leads, that in turn, will convert into actual customers it may be b2b lead generation, linkedin lead generation, real estate lead generation, .
So, knowing that importance, this guide will focus on the lead generation aspect of digital marketing strategy. We will discuss all the ins and outs of lead generation, and its strategies that currently work.
Let us begin by understanding the concept of lead generation and how to make successful lead generation campaign.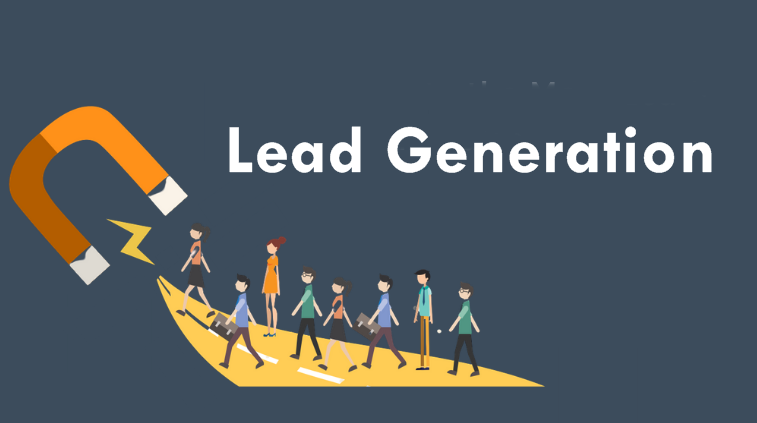 What Is Lead Generation?
There are definitely many complicated, technical ways to explain lead generation.
Yet, in its essence, lead generation is simply attracting new prospects into someone who is interested in your product or service.
So, remember, your main goal here is generating interest.
How can we achieve this? In the world of digital marketing, lead generation is achieved through various digital channels that are constantly evolving over the years. So, it is important to always keep yourself up-to-date to the current lead generation strategies.
Especially since the rise of social media and abundance of information online, there has been a change in customer behavior, in which they can search for the information themselves. Capturing these self-directed leads will require lead generation funnel, which we will also discuss below.
The Modern Buying Process
In the old days where online information was not as readily available as today, lead generation means finding potential buyers and passing them to the sales team. So, buyers then will talk to sales, and it's up to your sales team to successfully convert them into buying customers. Maybe some of you still remember those old days.
Yet, this is no longer the case today. The first thing buyers do nowadays is doing an online search and can find a wide range of resources through social media, search engine, and other digital channels. So, modern lead generation means putting your content online and making it searchable by users.
Digital presence is no longer a luxury nowadays, but a necessity. In this modern era, creating a sound lead generation strategy is extremely important for your business.
What Are The Most Effective Lead Generation Strategies?
First, there are two main categories of lead generation: inbound and outbound.
Inbound marketing can be defined as helping potential customers to find your company. In the world of digital strategy, this means building your digital presence, as discussed above.
Outbound marketing, on the other hand, is introducing your message actively to your prospects, typically through advertisements.
Which one is more important? Both are equally important, and we should combine them to increase your number of views, sharing, and ultimately, increase the number of potential customers that experience your content.
First, here are some of the most effective inbound lead generation strategies:
SEO and Content
Since inbound lead generation is about building a digital presence, content is definitely the foundation of your success. However, simply having great content is not enough, if no one views them. This is where SEO fills in.
So, first, you should consistently create high-quality content that is relevant to your users. Although consistency is important, focus on quality over quantity. Don't focus on promotional information, but rather useful information for your potential customers.
Second, you will need to optimize the content for SEO and if you don't have any experience you can work with a professional SEO agency on customized content marketing strategy.
Promote your content on your social channels. The number of engagement you get will also help boost your SEO rankings dramatically. Also, the more informative your content is, the more likely you will get natural backlinks.
Website and Landing Page
Your website and landing pages are extremely important in capturing your potential leads. Encourage users to sign up for your newsletters, give free trials, or utilize any creative ways to capture more leads.
You May Like: 5 Tips To Create SEO Optimized Landing Pages
Blog and Social Media
People say blogs are outdated, and how wrong they are. When done correctly, your blog can be very effective not only to capture leads but to create trust. As with your other content, make sure your blog is optimized for SEO. Use effective call-to-action strategies to capture more leads.
Also, tap all the possible social media channels from Facebook to Instagram and even to Linkedin, depending on your niche and industry. Know where your potential customers are, and tap that channel.
How about outbound strategies? The following outbound tactics are what we found to be the most effective.
Email Marketing
The good old email marketing is still very effective, and still the most used lead generation tactic. The key here is to put your content to as many prospects as possible, where you will find more people who might be looking for you.
Advertising
There are many forms of online advertising nowadays, targeting different demographics or actions. The key here is to choose the right online publication for your ads, where your leads spend the most time.
Also, retargeting is an effective way to capture more leads. If you're new to retargeting you should check this guide by AppInstitute.com. Of course, there is the pay-per-click (PPC) advertising option.
Remember that with advertising, you should always monitor your cost.
Remember that outbound lead generation services are not only limited to digital marketing, as there are effective, offline outbound strategies you can follow like doing events, hiring sales reps, and many more.
3 Tips For Lead Generation Success
Lead generation strategies are very dynamic, and it can be really difficult to tell which parts are working, and which needs further evaluation. Here are some tips you can follow for more success with your campaigns:
1. Use The Right Tools
There are various tools available, some are totally free, that can dramatically increase your lead generation campaign success.
2. Tap The Different Stages of The Buying Process
First, you should understand the modern buying cycle and every major stage of it.
You will need different offers for the different stages of the journey. For example, an informational piece like a free guide or ebook will capture those at the early stages. On the other hand, those nearing a purchase decision will benefit more from a free trial.
3. Landing Page is The New King
Create dedicated landing pages for your offers, and link your call-to-action buttons to it. This might seem obvious, but many marketers neglected the importance of landing pages.
Conclusion
It might be a difficult concept to grasp at first, especially for new digital marketers. However, it is very important in every business and niche. If you fail to capture the interest and attention of your potential buyers, you won't be able to grow your revenue. As with many different aspects of digital marketing strategy, creating useful, high-quality content is the most important part of modern lead generation strategy.
Author Bio:
Raunak is a Mechanical Engineer by qualification & Marketer by passion. He is the Co-founder of Maiden Stride, a leading digital marketing company that provides world-class search engine marketing services and website & application development.