Graphic designing is a branch of designing with visual communications with the help of digital tools. Using page layout, hierarchy, typography and pictures, graphic design displays the product to users to draw attention. It is a very interactive method of designing to optimize user numbers.
A graphic designer is a person who interprets and presents the visual manifestation of a message by transferring linguistic information into a graphic exposure.
For instance, top graphics design companies of Canada work on branding, printing, developing websites and apps, designing newspaper, magazine, product cover, etc. Some examples of Top Graphic Design Company Canada are Amanda Design group, Edit Undo, BmDodo Strategic Design, Pivot Design Group, Paquin Design, Strano and Pettigrew, Preflight Creative Agency, Creative Gravity.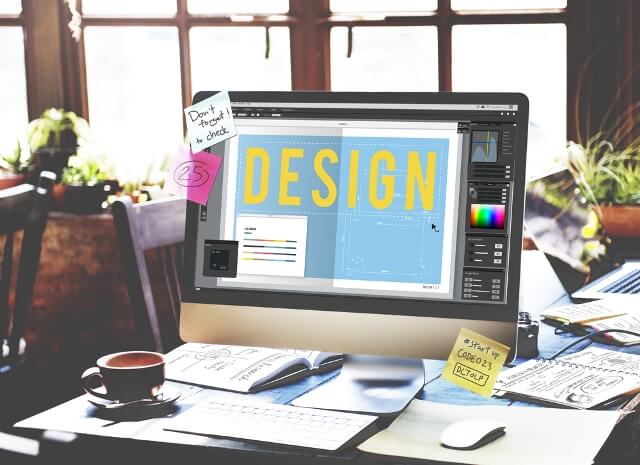 There are Few Types of Graphic Designing:
Visual identity graphic
Marketing and advertising graphic
User interface graphic
Publication graphic
Packaging graphic
Motion graphic design
Environmental graphic
Art and illustration graphic
Best approaches to Graphic Design
There are some of the best approaches to graphic design for every personality type are –
Good communication approach
When you belong to a creative field, it becomes very much necessary to come up with the great potential of communication. As you are a graphic designer, the thought of the client and yours should be delivered, exchanged, and matched. That's how you would be able to improvise your idea creating a good result. If your communication skill is not so strong, approachable and attractive you may not impress the company, businessman or an individual client. So first be clear about your idea, gather sufficient knowledge, and present your thought to the client.
Be Creative
To be a graphic designer the creative and imaginary skill is the main thing. After getting a project analyse it and create something unique that no one else can. Ensure your client that you are the best person for that work. If you don't have adequate knowledge about the topic, consult with more experienced graphic designers, observe their works, gather their strengths of work, seek others opinion, implement those in your work, you can also photograph if you get to see good work and learn from them. Use attractive keywords and colourful designs. Remember to keep practising, as a creative field always keeps updating itself. If you practice more, more productive ideas will pop out from your brain and by experimenting, the result will be different from one another.
Persistency
For producing something creative, you have to be persistent and patient. You may not match at some point with a client. But giving up is not an option. Stick to your work until a good product comes out which satisfies your client. If you are unable to reach a desirable product, ask the help of experienced graphic designers, have a look at your previous good products to get your work done.
Give Solutions
If your client faces a problem at any point, talk to them, discuss it and give them some solutions. This is a very good trick of impressing your client and engaging them more. You will be highlighted and remembered by the client. They will refer your name to some other businessman or company. This way you can spread your recognition and work value.
Be on Time
Try to follow the time you have agreed with your client. Once you give your best result within time, you will get more work from them in the near future. Also, you will gain more clients as well. Being punctual builds your professionalism and your work value.
Keep Boosting your Passion
You chose graphics designing as your career option that means you are passionate about this creative field. Be flexible working with your client. No matter what the budget of the work is, you go and give your best. Big as well as large budget projects, brings you publicity. It shows how you manage the given cost. Show your enthusiastic nature towards graphics designing to the clients you deal with so that the client gets confidence about the output.
Get Yourself Judged
If you are a beginner, show your work to other senior designers, your co-workers. Being judged is very helpful for improving yourself. You will get to know about your strengths and weaknesses. Work on the faults you have. Don't be ashamed of being criticized. Take it as a suggestion and work hard. Even you are not a beginner, still, if you have any confusion or you want to remark on your work, don't hesitate about following these steps too. Ultimately you will become a better creative person.
Introverts and Extroverts
It may seem by many that extroverts win the race. But this is not really true. Extroverts are charming and good presenters to the client. So they are often chosen as team leaders. But introverts are most comfortable doing their job alone and quietly without anyone's involvement. They prefer to find their solutions by themselves and frame the entire work alone. They think deeper and analyze things in detail more than extroverts. But both are equally creative. Having both types of graphics designers in your company is a great move and equally beneficial as they won't collide and can decide their work.
Build a Strong Team
For working on a big project, often a team is formed. As a team, the product can get prepared quickly, easily and more creatively. Merging everyone's best ideas is great practice. Even a fresher can also appear with an interesting plan. Don't underestimate anyone. Value and listen to everyone carefully. This saves time and divides workload among the team members.
Read Next Blog: 8 Ground Breaking Graphics Design Trends
Conclusion
Moreover, if you are versatile and various types of graphics designing are in your grip, then you are a more deserved candidate for your job. Graphic designing is not the only field of creativity but it also highly influences selling and marketing. You can specialise in one field of graphics or you can keep practising in each specialization. You must know computer software skills as well. Many institutions provide the course of graphic designing in which you can learn from and take it as a serious career option and it will make your personality suitable as a graphic designer.
Author Bio:
Hermit Chawla is a Marketing Manager at Sprak Design. He would love to share thoughts on Top Graphic Design Company Canada, Lifestyle Design, Branding Firm, Exhibition design etc.