E-Commerce enables the connection of customers and sellers through the internet. E-commerce websites intended to engage consumers quickly and then offer them immediate solutions through products/services. However, consumers may quickly become dissatisfied if your e-commerce website or application provides an unsatisfactory user experience.
Nowadays, online consumers have become more demanding. If customers discover a minor problem or mistake with your e-commerce website or application, they will likely abandon your company advertisement or seek other options in the worst-case scenario. Online shoppers are looking for the quickest, most straightforward, and incredible purchasing experiences possible.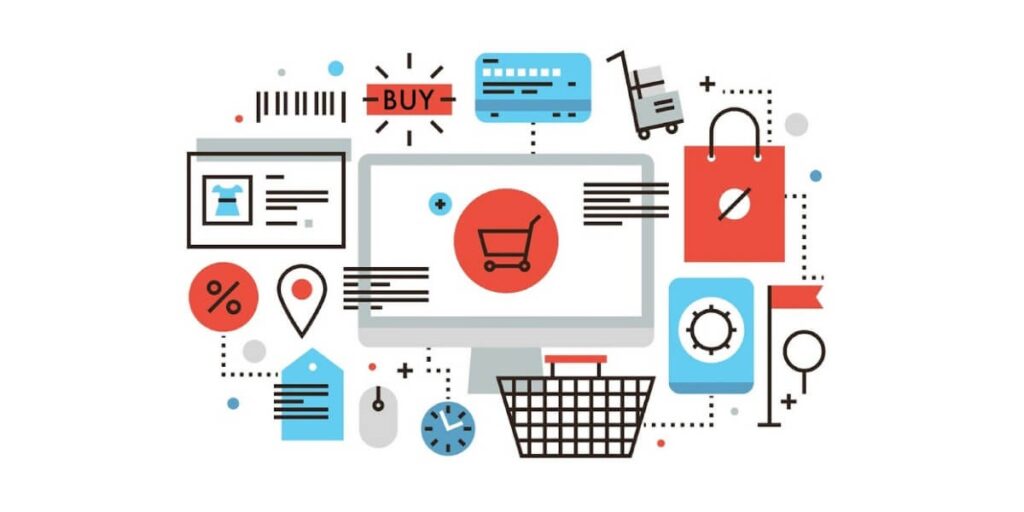 Thus, it is critical to check the reliability of e-commerce applications via testing.
What are the eCommerce Testing Services?
For an e-commerce website, the e-Commerce App Testing services are beneficial. It will solve the many difficulties connected with e-commerce testing. In this manner, the company developers developing the e-commerce website may concentrate entirely on designing and building it instead of testing it.
What are The Web Security Testing Services?
Any phase of product development should include a security testing phase to safeguard against data breaches, ensure compliance, and eliminate security vulnerabilities.
Navigating the complicated security environment alone may be difficult. Web security testing services may assist businesses in preparing for, detecting, reacting to, and recovering from security breaches at various stages of the software development life cycle.
What are the Salesforce Application Development Services?
Using Salesforce Application Development Services, you can manage your company wisely by quickly addressing all critical business requirements. With the assistance of innovative business apps, you can boost productivity and provide superior customer service.
Testing in eCommerce
E-commerce websites are virtual markets where products and services may be purchased and sold through an application. E-commerce is a kind of software or application that enables business-to-business and business-to-consumer transactions via the internet.
Digital processes such as marketing goods/services, inventory management, and money transfers carried out through an application.
Because money is involved, users should feel secure and use the application quickly, as nobody wants to hand over their credit card or bank information without first ensuring its security. As a result, ensuring the quality and security of the interface is essential. Should take extreme care with critical aspects such as product functioning, the reliability of the system's calculations, payment methods, site performance, usability, and soon because even the tiniest mistake may result in a substantial loss of revenue for a business.
E-commerce websites and apps must comply with strict quality requirements since they are comparable to other banking applications. Testing every feature of the application will aid us in ensuring that it is bug-free and offers an exceptional user experience. Testing in e-commerce offers value to the product by ensuring that it meets the client's needs.
The Purpose of Testing in eCommerce
Each year, the worldwide income of e-commerce companies increases. According to the most recent reports, E-Commerce sales accounted for 14.1% of all retail sales worldwide. And this figure is expected to reach 17.5 percent by 2021. Because this sector is more profitable than any other, the number of online shops has increased significantly.
The purpose of testing in the e-commerce sector is to ensure the reliability, quality, and security of software and ensure optimal capacity and performance utilization. 
Reliability of Software
Software Reliability refers to the software's ability to execute essential functions such as collecting and protecting customer data and providing a payment gateway in a specific environment and for a specified period. Testing software dependability will give insight into a variety of issues with software design and functioning.
Quality of Software
Software quality refers to the degree to which program logic and implementation conform to correctness. Testing each module while we write or change it will assist us in improving the overall quality. Complex issues may be avoided by verifying boundary conditions and test values and conducting interface testing to identify functional faults. When a user attempts to check out, the cart abandons, and the application displays incorrect tax and shipping costs. Thus, testing is essential in e-commerce to improve the product's quality.
Assurance of the System
System Assurance assists in the delivery of high-quality goods after requirement compliance. The interdependence of the system's parties complicated the procedure. If there is a system mistake, all parties may suffer significant financial losses, and in the worst-case scenario, the e-commerce company may suffer a loss of reputation. System Assurance's main objective is to improve the organization's trust in the e-commerce system and its procedures.
Only testing in the e-commerce system is feasible to ensure optimal performance and capacity utilization of the e-commerce system's components. Planning and performing stress or capacity testing to ensure that the system operates perfectly even during periods of high use.
Several Significant Benefits of Such Testing Services Include the following:
Increased Conversion Rates
The most severe problems that impact an eCommerce application occur between the check-out and payment stages. These stages are more complicated than the others, which raises the possibility of making an error.
At the same time, establishing a smooth check-out procedure may not work if your consumers cannot reach that step due to problems. As a result, it is critical to perform extensive testing of the customer journey's usability and functionality. It's when eCommerce Application Testing services come in handy. Enhancing the customer journey may have a significant effect on conversion rates. 
Improved Releases
By using eCommerce App Testing services, you let your development teams concentrate their efforts on creating and enhancing the features of your e-commerce business. It has the ability to improve the number of releases you produce each year. The primary reason for this is that testers have a greater level of testing efficiency and expertise.
Cost Reduction
Professional testing may also assist in long-term cost reductions.
It enhances the quality of your online store, resulting in a reduction of essential fixes.
e-Commerce App Testing services may test your application before launch, helping in the early detection and resolution of errors.
Reducing unsatisfied consumers helps save money on customer service expenses.
Automating the testing process contributes significantly to increasing efficiency and lowering long-term expenses. Thus, there are numerous advantages for your company to invest in an e-commerce application and e-commerce application testing services.
Read Next Blog: 5 Digital Marketing Strategies To Boost Your eCommerce Business