Today's digital world is ruled by content. And video is one such form that is quickly gaining popularity. Over 81% of users turn to videos to gain information. So, it is ideal for emerging and well-established brands alike to leverage videos into their marketing approach. You might have created breathtaking videos that capture your audience as a video maker. But without the right video marketing strategy, all your efforts will fail to yield long-term benefits. A marketing strategy is a road map to help you figure out your content structure, goal, and success analysis. And this path is critical to reaching your audience and persuading them.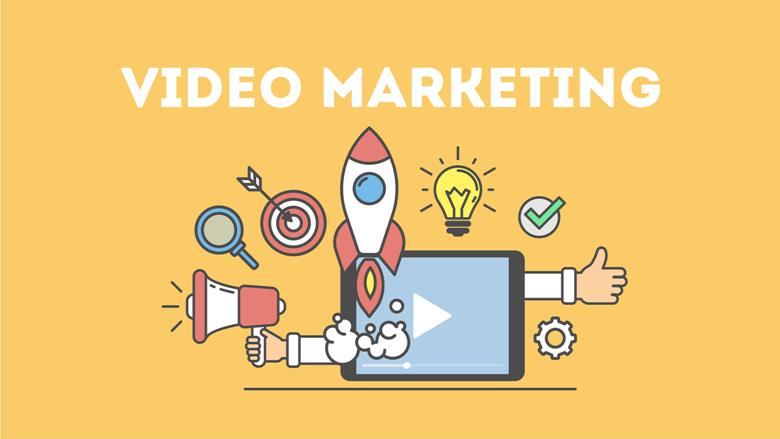 This article will help you build an effective video marketing strategy for improving the brand's visibility.
How to Create a Video Marketing Strategy?
Building a marketing strategy is no easy feat. But continuous research and relevant resources can help you attain this skill over time. Here are a few aspects that are necessary for your video marketing strategy.
Define your Video marketing goals in detail
We can broadly divide our video marketing goals into revenue-based and brand goals. Revenue-based plans focus on generating more leads via inquiries, i.e., gaining more potential customers. On the other hand, brand goals drive more traffic to your website. They help improve your brand visibility on search engines. These goals are equally important. Therefore, the videos you create should be relevant to your chosen purpose. One clever way to achieve this is to follow the S.M.A.R.T. strategy.
Specific: A goal should always be pinpointed. Do you want more views? Do you want organic traffic to your website? More purchases? Better R.O.I.? We recommend that you stick to one purpose rather than generalizing or diversifying it.
Measurable: The success or failure of achieving a goal is based on the key performance indicator.
Attainable: A goal should be challenging, but still within the scope that you can confidently reach. As we say, "Don't bite off more than you can chew".
Relevant: Your goal should be in-line with your business objectives.
Time-bound: There is always a deadline associated with your work. Achieving your goal within that time frame is key to your success.
Analyze your competition
If you are a company that has a unique objective that no one has ever thought of, then go ahead. Your novelty will help you stand out in the market. But if you have an idea similar to the existing ones, buckle up; you have a tough battle to win.
When you set your business objectives, you would surely have made a list of potential competitors. While creating a video marketing strategy, you must segregate your storytelling style from theirs. Every brand has its voice. You must highlight your uniqueness in the video to immediately capture your audience's attention. Here are a few questions that will help you learn more about your competitor's use of video marketing.
What type of videos do they make?
Is it informative, or is the focus on brand awareness?
What platform are they using?
What is the main topic that they are highlighting in their video?
How bold are the aesthetics?
How many videos are they making in a month (or any time frame of your choice)?
What information are they giving to their customers?
Research your target audience
Now that you know your goal and your competitors, you must identify your target customers. It is a fact that a company survives as long as they have customers approaching them. Without the right audience, survival becomes difficult. Therefore, researching your target customers is the sole factor that will decide your progress. From gender, age, and demographics to their habits, interests, and needs, every bit of information helps you make a better video that can instantly connect with them. One key feature that will help you pinpoint your target customer is understanding the user problems. That will help you create a digital story that will impact them profoundly.
Decide on the type of video
Every user has a different perspective and a different preference for videos. Some might like it raw and natural, while others may enjoy the sparkles of animation. The type of video you create must not only be relevant to the topic you want to highlight, but also to the customers you target. Testing a few video styles before publishing the main video is a safe strategy. It will help you gain insights before finalizing your content. To make your videos more interesting and engaging you can use a video maker. In these tools, you can find many templates and thousands of stock images that you can use according to your need. Try out different varieties, and observe what vibes with your audience. Check the comments, improve upon your suggestions, and you are good to go! You finally have a brilliant video that will blow people's minds.
Choose the right platform for your videos
You are now at the end of the video creation phase. It is time for you to publish it on the right platform. YouTube, Instagram, TikTok, and Facebook are a few platforms booming in the market today. Almost 70% of the users spend time on at least one. However, choose the platform that is most relevant to your video.
A simple example is the difference between Instagram Reels and YouTube videos. Instagram Reels are short and impactful, whereas YouTube videos are long and informative. Therefore, one video format cannot compensate for both these requirements. Choosing a platform that best serves your purpose is necessary.
Measure your performance
You set your goal, know your target customers, and publish a video. So what next? It's time to evaluate your performance. Continuous analysis of your video marketing efforts will help you improve them for the next run. Engagement rate, viewer count, social sharing, and user comments are a few aspects you must check.
A video is a method that will help you gain a real audience. That's because videos are the most effective way of conveying your story to the world. Audio and visual effects are the best persuasion tools to attract suitable attention. With the best video marketing strategy, videos can become more powerful. Now that you understand the procedure, it's time you put this knowledge into practical use.