Being the successor entity in the market you need to stay updated with the trend to adapt yourself to the changes. Like nowadays, businesses are going online instead of following the traditional era of marketing which is best for all the businesses to survive in the long run, hence hiring full dedicated developers or freelance has become the need of the time.
But seeing the trends and monetary expenses, people hesitate to trust any of the changes until & unless they are done rightly. Hiring web developers and web designers isn't an easy job to decide. It involves a lot of research and time to get the best. Here, considering the need and choosing the best, we have created this article to inform you hiring a company developer is authentic or freelance developers will give you more ground to progress. Both of these have their own pros and cons.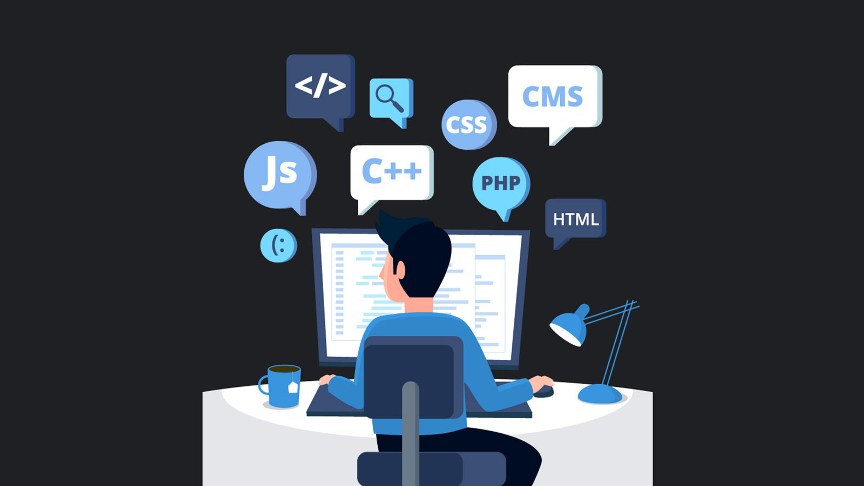 Pros & Cons of Hiring Freelance Web Developer Or Full-Time Web Developer Company
Multiple portals provide market space for all sorts of freelance and full-time companies to connect with the businesses to help them in their web development process. Every portal has easy to use potential with a lot of options to pick from and charge you nothing.
There are many web development agencies that make your work easier when you hire dedicated developers. You do not need to look individually at every task, also no need to train a freelancer. Recruiting a new person for a job takes less, you have a plate full of choices when you choose to hire a full-time web developers team with less hustle, although the charges are a bit on the higher side.
Still, confused between the two? Well, below are listed pros & cons of hiring a freelance web developer or full-time web developer or designer.
Pros of Hiring a Freelance Web Developer
1. Low Cost
Lesser cost than what you need to pay to the in-house agency or expert. Freelancers charge less than what a company will cost you based on their past experiences. But you need to stay sure that lower pay won't hit your work.
Read Related Blog: How Dedicated Developers Reduce the Cost of Development
2. High Flexibility
Flexibility is one of the most attractive characteristics of hiring a freelancer. If you want work to be completed at that particular moment, then a freelance web developer can be a saviour for you. Also, when you do not have any work to be completed you can save on your money.
3. Quality And Skill
You can easily judge the skills and quality of work you want from the developers. The reviews and ratings on the portal will make your stay assured.
Cons of Hiring Freelance Web Developers
1. Lack of Continuity
Hiring a freelance developer will not give you the surety of continuity. As freelancers are flexible and work on their terms and conditions there might be the chances you might face a lot of difficulty because of a not healthy schedule.
2. No Supervisory Control
You do not have any control over the freelancers. They are free birds and you cannot supervise them. This can give your work a big hit as they do not work on your conditions or flexibility.
3.No Authenticity
You cannot look for freelancers only focusing on your work. They might be working on multiple assignments at the same time which can lead to a lack of authenticity and seriousness to your project.
Pros to Hire Web developers & Designers Full-time
Hiring a full-time web developer and designer enriches you with a lot of better
opportunities and best results.
1. Cultural Fit
Hire Web developers & Designers to make your web development better. A web development agency is a perfect cultural fit for your organization. They'll train their hires, and assign them your project for better results. An agency knows your needs better and finds the right fit.
2. Long Term Approach
You can look for a long term relationship or partnership with a full-time web development company with no stress of backing off in between the process. Also, if there is a requirement for more professionals, the agency will manage it all alone.
3. Reliability
The in-house web development team has the work ethic and work on the client's criteria. They are your partners to trust on and get your work done in no time. Freelancers can easily ditch you in the middle of the process.
4. Expert Knowledge:
Developers and marketers who are working in companies have a more professional environment and experience. Moreover, they have wide experience about front and backend technology.
Cons of Hiring from Agencies
1. Absence of Trusted Agencies
The idea of hiring full-time agencies is better than freelancers but sometimes getting trusted agencies that show a lot of effort to bang on the results process isn't that easy. It requires 10X or research to get the agency with good management skills.
2. A bit expensive than freelancers
If you plan to hire full-time web developers to make your project the best, then you need to be open about the expenses. It might get heavy on your pockets. Hence, choosing the right with the best market package is important.
Now you are informed about the pros and cons of each of the web development stages, we can say you'll be able to yield the long term benefits from it.
It's a Wrap!
Freelancer no doubt offers you liberty at a lower cost of quick results and talent acquisition. But high-risk and low trust scenarios also come with feasibility.
Contrarily, hiring web development agencies are more organized and well managed and follow a balanced approach to get you the best result with day to day progress reports on your work. They are the people you can rely on for a long-term partnership across the globe. Now, the choice is in your hands. We at iTechnolabs believe in providing customers with the best agency web development models where we work on any type of web development projects to meet your needs and requirements.
If there are any inquiries related to the project or you want to learn about our work, connect with us now!
Read Related Blog:
Top 7 Important Security Tips for Web Developer