Data visualization is the process of translating a large volume of data into easy-to-understand visuals, like a graph, map, chart, etc., allowing the viewers to make sense of the complex information. It converts complicated data into a natural form and makes it easy for the human brain to comprehend. Marketers deal with a lot of data every day, and data visualization is a tool that helps them communicate the data more effectively. In this article, we will put light on what exactly data visualization is and how does it add value to marketing. Let's get started!
What Is Data Visualization?
Data visualization is a graphical representation of data into different visual elements, like maps, plots, charts, and more! These representations make it easy for the viewers to understand the unseen patterns. So, you don't have to juggle excel sheets with endless columns of numbers or chunks of data you can't make sense of.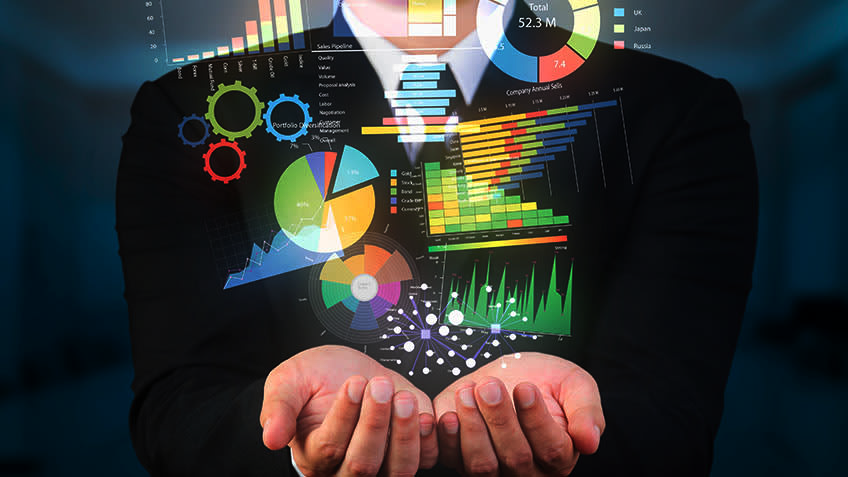 Why Is It So Important?
Data visualization plays a crucial role in all industries that can benefit from data analysis. Be it finance, social media, design, or technology; there are mounds of data you have to deal with. Extracting useful information from such vast data is quite difficult. This is where data visualization comes to your rescue!
In simple words, we can say that data visualization provides you with a pictorial representation of complex information. This way, you can understand the data and express the key takeaways to others too. Though data visualization is used in almost every field today, it is especially important in marketing. Read on to know why!
Why Is Data Visualization Important In Marketing?
In today's competitive marketing landscape, data-driven marketing is of utmost importance. All critical business decisions are backed by data; otherwise, companies could risk the competitive edge. Thus, data-driven marketing insights are important that helps you enhance customer experience. Below are some of the reasons data visualizations are important for marketing teams-
Data visualizations help create a story from raw data.
Data visualization forms, like Scatter Plot, Sankey Diagram, Histograms, etc., present data insights in such a way that business owners are able to make smart decisions quickly.
Visualizations help clarify different trends or correlations in data points, which helps decision-makers make more informed decisions.
With data visualizations, you can make great business strategies, create data analysis reports or growth recommendations.
How Does Data Visualization Add Value To Marketing?
Now that you know data visualizations help draw marketing insights and draw a clear picture of business growth let us discuss more how it adds value to marketing. So, below are the five ways visuals help in marketing-
Examining The Market
Data visualizations help you squeeze crucial information from different markets and provide you with insights of the most important areas. The representation of data on charts, graphs, or other visuals makes it easy to convey the information to the team and allow them to take advantage of the opportunities.
Trends/Pattern Analysis Over Time
It is the most advantageous application of data visuals in marketing. Data analysis requires an element of time. If you don't have enough information about the present or past, you won't be able to make precise future predictions. Data visualizations provide you with accurate data on changes over time, which gives you an idea of what the data is pointing towards. You can interpret various patterns or trends, like cost analysis, market research analysis, forecasting using visuals, and more!
Boosts Productivity and Sales
The main goal of any business is to increase productivity and sales. Data visualizations play a vital role in helping a business achieve this goal. Well-organized visuals extract the essence of information which helps decision-makers make educated decisions.
Fosters Timely Communication
No business or marketing can run without effective communication. Well-created visuals and communicative reports boost confidence. When employees, clients, and higher management can communicate effectively and timely on critical things, it has a positive impact on a business. With visualizations, you can create reports easily and save a lot of time.
Data visualizations let you present data in a creative way. You can use different colors, fonts, or patterns to show data, making it easy for the audience to understand it.
How To Use Data Visualizations To Engage Audience?
Marketers deal with an enormous amount of data; data visualization helps them communicate that data effectively. They can use data visualizations to create useful content, like blog posts, reports, eBooks, presentations, etc. Here is how you can present complex data visually to engage the audience-
Get Clear On Your Objective
Before visualizing the data, get clear on what you want to achieve with it. Who your audience is? And, which data points will be relevant to your audience? Keep the data visualization focused on one objective only.
Pick The Right Data Visualization
Now that you are clear on your key objectives, the next step is to pick the right data visualization. A Scatter Plot, Sankey Diagram, Heatmap, Histogram, etc., are some of the examples. In addition, the most commonly used data visualizations are charts, maps, infographics, or graphs. Make sure to pick the one that can help you communicate the information in the best way.
Contextualize Your Data Visualization
Add context to the visualization to strengthen its narrative and explain the data you present. For this, you can add a title to the visualization, label the axes, use colors for highlighting, or use annotations. The goal is to make everything easy to understand in just one glance.
Avoid Data Distortion
In order to an effective data visualization, make sure that you don't present data falsely. From choosing the right type of data visualization to sizing to the right shape or color, pay attention to every aspect of the data closely.
Conclusion
Data visualizations play an important role in improving marketing efforts. Interactive charts, diagrams, or other visual forms help marketers understand and communicate the information better and take decisions faster. However, it is necessary to pick the right data visualization tool in order to get insights and convey the information correctly. Besides, you can also choose a data visualization tool and integrate it with the data analysis process.
---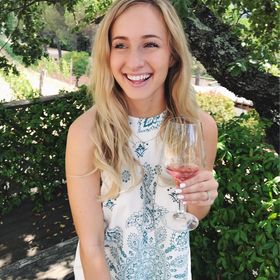 Lori Gillen is a Blogger/Content Creator who is specialized in the field of Digital Marketing & Data Analysis with 5 years of experience. Currently working at PPCexpo as a Senior Content Creator.
---
Read Next Blog:
Top Benefits: Why You Need Content Marketing