Businesses all over the world are about branding. This standard has been put into action right from the industrial revolution, and over time banding has gained even more critical for the growth of businesses worldwide. The concept of brand strategy gained so much attention that 95% of the companies around the world have some form of brand guidelines. If you do not have a clear brand representation, it can confuse customers; this is said by 71% of the businesses. Around 77% of B2B firms confirm that developing a strong brand is key to their growth.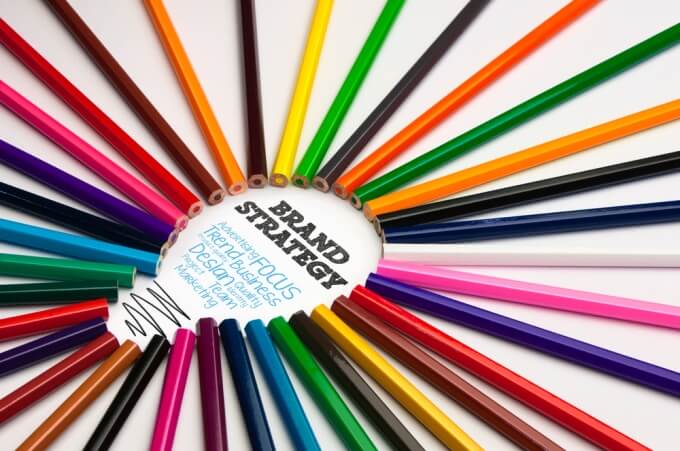 Now branding is not just having a logo or maintaining a colour scheme, and it's everything starting from the first impression to every customer interaction and each detail associated with your company. All of this can be confusing sometimes for companies, and they need brand strategy consulting firm to build strong brands and adapt to current scenarios. If you want to evolve your company to the best version of itself, then dive in.
1. Sponsoring YouTube Videos
There are 30 million daily active users on YouTube is the next big thing in the market. On average, 5 billion videos are watched on YouTube daily, which is expected to grow by 60% in the next few years. The brands always target this large population, often via YouTube ads, ranging from 5 sec to 30 sec and generating millions of impressions through these campaigns. But if you are a small firm with a low budget, then collaborate with content creators on YouTube to promote your product, this will be cheap, and you will target a niche audience and eventually succeed.
You May Like: Youtube Advanced Settings to Increase Views
2. Organize Events
If you are a new small scale company to the market and trying to find the best way to introduce the brand to the world, hosting an event would be the best choice. Put the event details on Facebook and ask your friends to join and invite their friends too. It helps you create a real relationship with your audience who attend the event and prepare a hashtag for the users to post on social media to reach a bigger set audience and gain more brand awareness. You can find out here for best event graphic designer.
3. Provide Free Pass to your Users
Nothing generates more brand awareness than the word FREE. But, in the age of the internet, it is a little more strategic approach than just standing on the street to give out boodles. You need to engage with your users while promoting free stuff. Ask them to follow the social media handle or register on your website. For the user, they get free stuff for just a click and your company, and it's invaluable contact details and communication channel.
4. Collaborate with Influencers to reposition your brand
In recent times, we have seen brands perform complete reconstruction of their brand strategy to appeal to a different set of audiences, youngsters in most cases. Many times they collaborate with social media influencers or celebs to launch campaigns for repositioning. Calvin Klein launched campaigns to target celebrities like Justin Bieber, trying to reinstate its cool factor and attract a younger audience, which proved to be fruitful.
5. Take it to the Streets
Street art is the new hot topic of the day and reached the mainstream media. The artist who created the famous Obama Hope poster, Shepard Fiery, said he works as a graphic designer. The art he created on the street generated enough buzz that companies began to feel it would resonate enough to be used as marketing. Maybe it's time to invest in pop-culture art.
6. Align with a Social Mission
Consumers respect the brands that take on social agendas, which is true especially for the population of millennials. They carry a clear appeal of being socially conscious and want to feel good investing in your company by buying your products. You often need brand strategy consulting firm, which will help you find social missions that resonate with your company. The easy way to dip your toes is by incorporating a charity mission. For example, P&G Shiksha, which says for every P&G product you buy, they invest some money in a child's education in developing countries.
7. Use the Power of a Smile
Branding is not always about being serious and sincerely focusing on branding activities. Sometimes you can apply a light-hearted approach in your content and incorporate humour. Burger King launched its Whopper campaign in 2018 to educate the customers at the same time being hilarious. This campaign is similar to the 'Tongue-in-cheek', which effectively uses humour to communicate an important message. Give your customers a good laugh while still producing promotional content.
8. Focus on your user base
If you want to create a point of difference in your online business and stand out from the crowd, focus on the website's overall appearance. This is one of the most crucial branding design tips to pay attention to because users will focus on their experience while visiting a website with the advancement in technology. Think about the colour scheme you have, the typography, the overall appeal in the first impression; focusing on these small details will bring a steady flow of users to the website.
Conclusion
There you have it with yourself – an eight-step branding strategy development process to drive growth and profitability to your firm. If confusion persists and you feel you need Brand Strategy Consulting Firm, we got you covered there as well. Good luck, and let us know if we could of any help for your next big project!
Author Bio:
Hermit Chawla is a Marketing Manager at Sprak Design. He would love to share thoughts onLifestyle Design, Branding Firm, Exhibition design etc.
Read Next Blog: What Are the Strategies for Instagram Marketing?