Statistics say that marketers who prioritize blogging are 13 times more likely to see a favorable ROI. You probably know the value of blogging and that's why you have a blog section on your site. But, what's the use if no one visits it to read your posts? How to resuscitate it to generate qualified and reliable traffic?
This blog tells you what content optimization is, what its benefits are, and discusses 7 ways to dominate your industry by content optimization.
What is Content Optimization?
The term content optimization refers to the process of making your website's content more appealing to users as well as search engines. It includes a variety of Search Engine Optimization (SEO) practices like writing and posting high-quality content; improving the content's readability; incorporating keywords; including an optimized URL, meta title, and meta description; fixing technical SEO issues on your site; and more.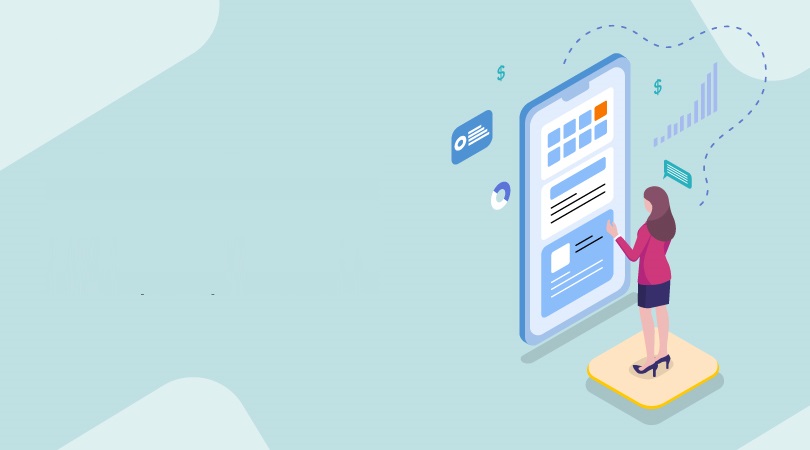 What are the Benefits of Content Optimization?
Content optimization facilitates-
Attract more organic traffic to your site
Higher ranking in search results (SERP)
Rank your site for more keywords
Improve Customer experience
Increase conversion rates
Build trust and authority
Increase Click-Through-Rates (CTR)
Increase time spent on page
Convert more visitors into leads
Boost social media shares
Earn more quality backlinks
You May Like: Why You Need Content Marketing
So, it's one of the best business growth marketing strategies employed by well-established, small, and start-up brands and businesses.
7 Sure-Fire Content Optimization Techniques
As you can see, an effective content optimization strategy involves much more than just content writing.
Create viral content
Viral content is one that-
Has a highly captivating headline that makes the reader inquisitive enough to click through. It should act as bait to hook the reader. For example, "How I make 1000 dollars each month writing web content"
Has provided truthful, quality content. Once the reader has clicked through to know what's inside, he shouldn't feel spammed with false content. This will help establish credibility and drive brand affinity.
Is long enough. For, such content is informative, facilitates backlinking, and can be repurposed again and again.
Is based on a killer idea. Understanding your audience is the basic necessity for this. You can comprehend them better and generate ideas that would interest them by reading reviews, user comments, etc.
Find your keywords
Keywords are words or a group of words that define your content. These are the words that your audience type into search engines to find something in your niche. These make your content outrank the competition, and thus, discoverable in search results. You can use free keyword research tools like Google Keyword Planner, AnswerThePublic, and Ubersuggest. 
Find those keywords that have low competition and high search volume. Once you identify your keywords, add those in the URL, meta title, meta description, body copy, and subheadings. But take care that these occur naturally and sensibly in your content and aren't overused (keyword stuffing) in the content.
Recognize search intent
The term 'search intent' refers to the reason why an internet user searches for a specific content. It's a crucial search engine ranking factor. For, search engines generate the most relevant result for the user's search query. Only if your content matches a user's search intent, it will not rank. Otherwise, it'll not. So, it's important to create content that suits the search intent of the user.
You can determine search intent by researching the SERPs. Conduct a search using your target keyword and then analyze the search results. Find what type of search intent Google considers the most relevant. The following are the common types of search intents-
Navigational: The user seeks to find a specific site or page, often with the branded keyword. For example, "Britannia" instead of going directly to its website.
Informational: The user seeks an answer to a particular question. These questions take forms such as "what is," "why do," "how-to," "where is," etc.
Commercial: The user seeks more info about a product or service he is interested in. They're looking for comparisons and reviews. For example, "Best restaurants in my neighborhood", "Best mobile brands," "Usha Vs Singer sewing machines," etc.
Transactional: The user seeks to make a purchase. They're searching for the right place to buy it. For example, "buy Mehandi powder online" or "low-cost refrigerators."
You May Like: How to Blow up Your Content Marketing
Optimize your title tags
You can optimize your title tags by-
Analyzing your titles for sentiment, word balance and count, clarity, character count, and more.
Avoid duplicate titles.
Keeping the title's character length optimal.
Incorporating your target keywords.
Including power words like Quick, New, Free, Best, Why, What, How, etc.
Include semantically related words.
Include numbers. For example, "5 Ways to Become Rich Quickly".
Add a Call to Action (CTA).
Include an offer.
Use catchy headlines.
Include current dates. For example, "20 Style trends in 2022".
Guest blogging
Guest blogging is another important content marketing strategy. It can expand audience reach, open up opportunities for backlinking, expand your audience reach, and establish yourself as a thought leader in your niche. Here is how you guest blog-
Step 1: Identify where your audiences are looking for answers.
Step 2: Filter out high authority publications from those.
Step 3: Go through their guest blogging guidelines.
Step 4: Research relevant topics.
Step 5: Come up with a tailored, clear, and brief pitch.
Step 6: Write a keyword-optimized blog.
Step 7: Create related links within your blog.
Step 8: Provide a link from your site to the blog and share the link via email and on social media.
Create a visually rich experience
As we mentioned earlier, content optimization must be done not just for search engines but also for humans. For, it is ultimately real humans that you are targeting. Here are proven tips to create a visually rich experience-
Avoid using generic stock images.
Communicate with your audience through visual storytelling.
Get to know the basics of a good design (like what color combinations work, how much white space is needed, which typographies attract, etc.)
Tap into the power of human emotions.
Repurpose insights and information as visuals.
Use the right tools for visual content creation.
Try these to tap into the immense potential of visual marketing.
Restructure your posts
If you find that your target audience is not commenting on a post or leaves no other comment than "nice post", your blog needs restructuring to suit your target audience. For, a well-structured post will prompt the reader to share, cite or promote it. So, recognize under-performing content, enhance and update that content, and republish your post.
You can improve and update such content by finding areas for adding helpful links, modifying posts to suit your target audience better, adding more content depth (not length), adding additional visuals, embedding a video, and/or republishing old blogs for incorporating freshness.
Wrapping up
Content optimization can improve your website's appeal better for human users and search engines. This can favorably impact your bottom line. This blog has listed seven proven content optimization techniques to dominate your industry. Implement these to see their benefits.
Author Bio:
Shivani is a content writer at NotifyVisitors, which provides customer engagement software that allows marketers to plan, coordinate, manage, and measure their marketing campaigns performance.