No marketing strategy, least of all a digital marketing strategy, can be successful without being optimized for search engines. The reason why search engine optimization (SEO) is so important is that it makes your content directly adapted to the criteria used by search engine algorithms to rank results in real-time. And, since digital marketing is an essential part of any modern marketing campaign, there really is no way of not doing SEO. The only question we're left with now is whether we're going to ignore the rules and shoot ourselves in the foot or abide by them and reap the rewards.
1, 2, 3 – too slow
If you knew that the majority of your site visitors will leave your website and never return, no matter how well-designed it is and how valuable the content is, you'd have checked your loading speed even before reading this article. Google can detect slow-loading sites and will penalize them for it, but it will also detect visitors leaving your site and having negative interactions with it.
This can lead to further penalties resulting in a lower ranking. Simply increasing your loading speed and server response time can increase your ranking as visitors will stay on your website for longer periods of time and happily return. This will alert Google to the quality of your page and it will reward you by increasing its ranking, therefore recommending it to new visitors.
Think locally, Win Globally
Checking your local rank on Google with a specialized local rank checker is a good start if you're looking to improve your local SEO, which should be the case. While there are certain businesses that can only dominate locally, such as restaurants, any company could benefit from local SEO. Once you create a Google My Business (GMB) account and optimize it for your customers, you're all set. All you need to do is keep the information clear, accurate, and updated.
Another way to use your GMB account to increase your ranking is to encourage reviews as their potential can easily be overlooked. Google registers businesses with a great number of authentic reviews as trustworthy and credible, but they are also a great way to interact with your customers, build trust and show them you care. Reviews can also showcase the best things about your business to future customers, as well as your willingness to correct mistakes.
Quality content equals quality traffic
Optimising the content on your page for search engines is not a one-time thing but a process. In order to keep visitors and drive new traffic to your website, you must provide them with high-quality content which is relevant and up-to-date. Providing value through content and keeping your visitors glued to their screens is an essential part of the SEO content marketing strategy since dwell time (the time visitors spend on your website) is another metric used by Google to rank pages.
High-ranking websites have more dwell time, but if your content is so good it gets your page bookmarked, it will give an extra boost to your ranking. Breaking up your content into smaller sections with header tags will provide a better visitor experience which will invariably have an impact on your ranking. Another great way to optimise your content is by using the right keywords, be careful not to overdo it.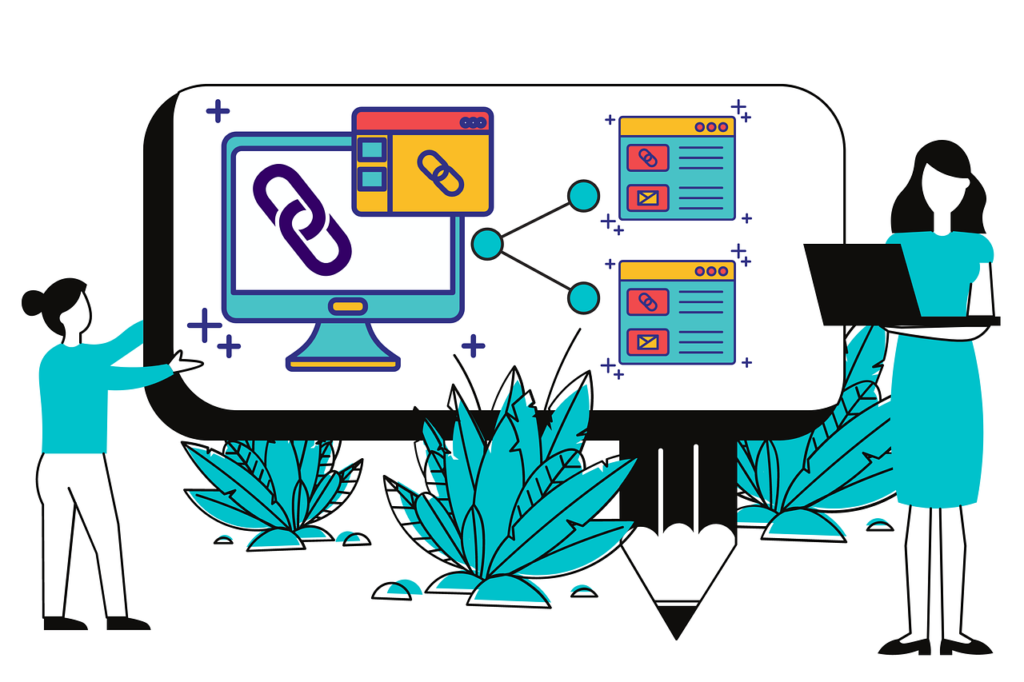 All links lead to Rome
Link building is absolutely crucial in SEO and any successful strategy will include seamlessly integrated internal and external links, as well as backlinks. While external links can help increase the credibility of your claims, internal links can drive organic traffic by recommending other pages of your website which might interest visitors. Backlinks are links leading to your site from third-party sites and will increase your authority. It might seem like a good idea to throw in as many links as possible, but the general advice is not to go overboard with any one type of link.
Here in Australia, most businesses, big or small, have websites. However, not all of them have enough traffic to be considered successful. To have enough click-throughs, your website has to be visible to your clients. You can do this by having enough external links through link building and blogger outreach. This is best done by a Sydney SEO company for link building services since they know exactly how to use SEO to generate organic traffic to your website. A single backlink can lead to a higher search position in Google results, thus boosting your brand credibility.
Sharing on social for SEO
Being active on social media is a must for any business in any niche, but few capitalise on the opportunity to improve their SEO through social media. By connecting your social media accounts to your website and getting others to share the link, you can increase your traffic and have a positive impact on your ranking as a result. The more relevant and active you are on social media, the higher the chances of getting shares.
Conclusion
Finally, while some ranking improvement methods can have an almost instantaneous effect, it's important to remember that SEO is a strategic endeavour and could take some time to bloom fully. That's why, while you're encouraged to make tweaks and adapt, you must remind yourself to be patient as well. Rome wasn't built in a day, after all.