As we are going through the cost of living crisis, you are probably trying to find innovative ways to gain an extra income. Earning an extra income can be easy but only if you know what to do. Understanding the difference between passive and residual income will help you with that.
To put it simply, passive income is where you gain money with little effort. Residual income isn't a type of income but more of a calculation. The calculation includes adding all of your bills and other outgoings to see how much money you have left to spend.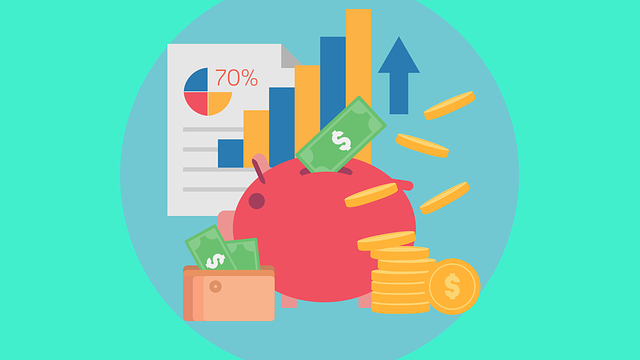 More often than not, passive income will need time and money to gain more than what you started. Additionally, there are many different types of passive income that you could discover. It depends on the skills that you have and how you use them.
Passive Income
As mentioned before, passive income doesn't require much effort but does require a little money upfront. It is something that many companies will offer you as a service as well. The IRS, internal revenue services, identifies it from income earned compared to a company you have no involvement with.
Sometimes, you will get people that manage to earn enough money with a passive income, giving them more free time to participate in other activities. Passive income can be risky but if successful, it can give you a lot of financial security. Furthermore, it provides you with a good enough cash flow to spend on bills and nonnecessities. Moreover, if your passive income is that successful, it can improve your quality of life. Just imagine still earning money whilst you are sitting on a sun lounger beside a pool, sounds great, doesn't it?
Some people might not be able to quit their day job with their passive income. Nonetheless, that extra bit of money can improve your quality of life.
Examples of Passive Incomes
There are many ways to earn a passive income in the United Kingdom. Some people like to spend more time on their passive income so it can return a much bigger sum. If you are willing to invest your time into something that you know could return then do it. Here are some different ways of earning a passive income outside your day job.
Savings Account
One of the easiest ways to earn a passive income is with your savings account. For starters, this needs a little bit of money for you to start earning money back. Try and gather £500 before you open a savings account with a local bank. They will then offer you different savings but if they offer a spend and save account, then this could be good for you. If you are willing to save a little bit of money every month, we suggest this type of account.
These types of saving accounts offer a reasonable interest rate although you would not be able to quit your day job with this type of savings. For example, if you have an interest rate of 2% and your savings account holds £2000, you will get £20 for that month. However, as you gradually add more money into this bank account, you will receive more money.
Robo-Investing
Robo-investing might be something you have never heard of. Furthermore, it could be a slightly riskier approach to earning a passive income. Nonetheless, the higher the risk, the higher the reward.
Many apps will round up your savings and invest the money into the stock market. They do this by rounding up your purchases. For example, if you purchase something that costs £4.80, it will round it up to £5, using the extra 20p to invest into a stock. Although you might not think this is a lot, it increases over time.
Stock Market
The stock market is something else that can earn you a passive income, something that many teenagers invest in. This is something that many people do due to low-interest rates in savings accounts. Nonetheless, it is much riskier than Robo-investing or placing money into a savings account.
Investing in stocks can be risky because the company could go bust. That is why you should invest in stocks you know are safe and continue to increase revenue over the months/years. For some people, investing in stocks is their full-time job. For others, it is just a passive income like investing instead of putting their money into savings.
The stock market can be volatile at times. This could lead to a company going bust. Moreover, you need to ensure that you do your research. If you do not have time to research numerous stocks on the market, invest your money into someone that does.
There is still a risk with giving your money to someone that can invest your money but at least they know more about the market. One thing you must be wary of is that there are a lot of scammers out there, especially within the stock market. That is where there is an increase in demand for investment fraud lawyers to combat these scammers.
Residual Income
Residual income is another form of passive income however it can also mean different things, depending on the context.
Personal Finance 
This is when an individual calculates how much money is left over after all their debts and bills are paid. It is there to calculate whether somebody is worthy of having a credit card. It is also used to see if somebody is worthy enough of paying a mortgage.
Corporate Finance
Residual income for corporate finance but on a larger scale. This is when a company calculates how much money they have left over once they have paid its bills and other expenses. It would be calculated when a business is looking to expand or assess investment or business unit performance.
To Conclude
As you can see, there is a bit of a difference between the two. Passive income is something that you earn with little work. Residual income is the money left over from the income that you have spent on bills and any other expenses.