As businesses rely more on technology, the need for reliable security systems becomes more crucial. Commercial alarm monitoring is an integral part of any comprehensive security system, providing businesses with a way to monitor and control their premises. Understanding the benefits of how commercial alarm monitoring works is essential for providing the highest level of protection. Keep reading to learn more.
What is Commercial Alarm Monitoring?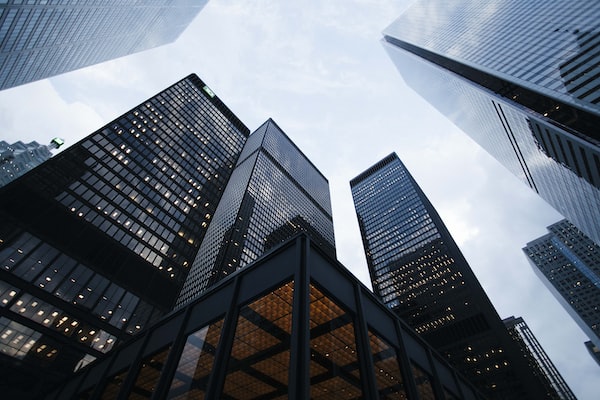 Commercial alarm monitoring is the practice of having an alarm system installed in a commercial building and monitored by a professional company. This type of monitoring helps ensure the safety of the building and its occupants. By providing an alert to emergency services in the event of a security breach. The system works by having sensors placed around the building that detect unauthorized entry or movement. An alarm is triggered when a breach is detected.
Commercial security systems can be used for various purposes, including providing peace of mind for businesses and their customers. By having an alarm system in place, business owners can rest assured that their property is safe and secure. Additionally, it can help reduce the risk of theft, vandalism, and other criminal activity. Furthermore, alarm monitoring can help reduce insurance premiums, as businesses are seen as having less of a risk to insurers.
When a sensor or detector detects an alarm condition, the alarm is sent to the central monitoring center via a wired or wireless connection. The monitoring station then verifies the alarm and sends out a response. Depending on the type of system, this response could be a call to the police, fire department, or other emergency services.
What are the Benefits of These Systems?
Alarm monitoring systems are one of the most critical components of a business security system. They're designed to detect intruders, detect fires, and alert authorities of emergencies. With the advancement of technology, commercial alarm monitoring systems have become increasingly sophisticated and reliable.
Commercial alarm monitoring systems provide a variety of features and benefits. For businesses, these systems can provide around-the-clock protection and monitoring. With sensors and detectors throughout the premises, the system can quickly and accurately detect intrusion, fire, or other emergencies quickly and accurately. This allows for a faster response time, which can be critical in a crisis.
Commercial alarm monitoring systems also provide businesses with real-time alerts when an alarm is triggered. This allows businesses to take immediate action and respond quickly to an incident. With an alarm monitoring system, businesses can monitor their security systems 24/7 and be alerted immediately if a threat is detected. This can help businesses respond to a potential threat faster and more effectively.
Another benefit of commercial alarm monitoring systems is that they provide remote access and control. Many systems can be monitored and controlled remotely from a web-based portal or smartphone app. This allows businesses to monitor alarms, control access to their premises, and adjust settings even when they're away from the building. Remote arming and disarming allow businesses to quickly arm or disarm their security systems from anywhere with an internet connection. This is especially beneficial for businesses that have multiple locations, as it eliminates the need to manually arm and disarm each location.
Conclusion
Commercial alarm systems can also be customized to meet the needs of each business. Many systems offer a variety of features and customization options, allowing businesses to tailor the system to their specific needs. Companies can choose the types of sensors, detectors, and communication devices best suited to their needs.
If you're looking for an effective and reliable way to protect your business, a commercial alarm monitoring system is a great choice. With the right system in place, companies can rest assured that their premises and assets are safe and secure.