In the realm of technology, aesthetics play an increasingly pivotal role. Smartphones are not merely useful devices; they have become extensions of our style and identity. The mid-range smartphone market has taken this to heart, ushering in a design renaissance that seamlessly marries form with function. In this guide, we'll journey through the world of mid-range smartphones, exploring their sleek aesthetics, premium materials, and innovative form factors.
The Intersection of Style and Substance
A Marriage of Form and Function
The era of chunky, uninspiring mid-range smartphones is firmly in the rearview mirror. Today, mid-range devices proudly showcase designs that rival their flagship counterparts. With an emphasis on clean lines, minimalist profiles, and thoughtful detailing, these smartphones exude a sense of sophistication that belies their price point. Manufacturers understand that a well-crafted device not only pleases the eye but also enhances the overall user experience.
Premium Materials for a Luxurious Feel
Gone are the days when mid-range smartphones were synonymous with plasticky builds. The modern mid-range device often boasts premium materials that lend a luxurious feel to the handset. Glass backs, aluminum frames, and ceramic finishes have become commonplace, elevating the tactile experience and conveying a sense of refinement. These materials not only exude a premium aesthetic but also contribute to the overall durability and longevity of the device.
Innovative Form Factors for Unique Experiences
Conventional design norms no longer bind mid-range smartphones. Manufacturers are embracing innovative form factors that not only set their devices apart but also enhance functionality. From edge displays to pop-up cameras, these design elements serve a dual purpose: they offer a distinctive visual appeal while also unlocking new possibilities in user interaction. This wave of creativity is reshaping our expectations of what a smartphone can be.
The Embrace of Bezels and Notches
The quest for maximizing screen real estate has led to the widespread adoption of bezel-less and notch displays in mid-range smartphones. By minimizing the borders around the screen, manufacturers deliver an immersive viewing experience that draws you into the content. These displays not only offer a sleek and modern aesthetic but also allow for more compact device sizes, ensuring that the smartphone remains comfortable to hold and use.
Expressing Personal Style Through Colors and Finishes
Mid-range smartphones are no longer limited to somber color options. Manufacturers are now offering a vibrant array of hues, finishes, and gradients that allow users to express their personal style. Whether you prefer a classic black, a striking gradient, or a subtle pastel, there's a mid-range smartphone design that resonates with your aesthetic sensibilities. This diverse range of options ensures that you can find a device that feels uniquely yours.
Design as an Integral Part of the User Experience
The design of a mid-range smartphone is not merely superficial; it's an integral part of the overall user experience. Ergonomically contoured edges, strategically placed buttons, and intuitive placements of ports and sensors all contribute to a seamless and comfortable interaction with the device. A well-designed smartphone becomes an extension of your hand, ensuring that you can navigate effortlessly through your digital world.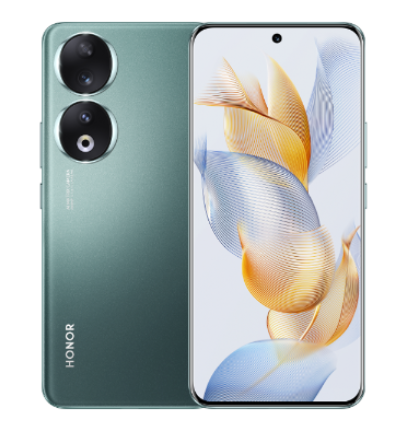 Conclusion
In conclusion, mid-range smartphones have transcended their utilitarian origins to become objects of desire. With sleek aesthetics, premium materials, and innovative form factors, these devices offer a delightful fusion of style and functionality. As we witness this evolution, we can look forward to even more exciting design innovations that will continue to shape the future of smartphones. Embrace the Renaissance and discover a mid-range smartphone like the HONOR 90 that not only meets your technological needs but also complements your style!