Retirement planning is vitally important for every individual. It's a multistep yet rewarding process.
For many people, investing in real estate is the preferred way to build wealth within a short duration. However, investment options in real estate go far beyond luxury homes. Some investors may buy rural land for sale in USA for capital preservation.
If you're also thinking of investing in land to secure your retirement, you're in right place. Here we are going to tell you how to secure your retirement through land investments. So let's get started!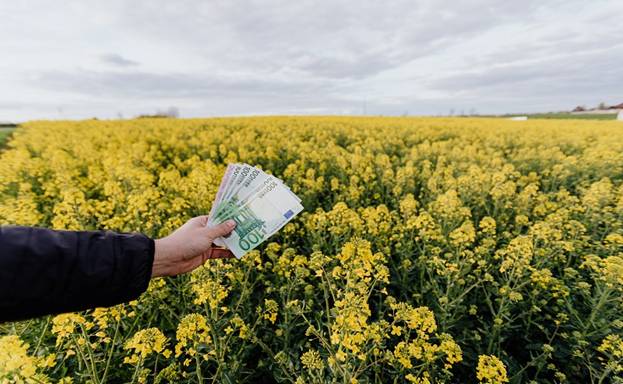 Determine Your Retirement Age
When it comes to the right age for retirement, most Americans would choose between 65 to 67. However, the average retirement age in the US is 61. Retirement age is an important factor to consider when choosing an investment. It plays an important role in planning the best investment strategy.
Although retirees can invest at any age, it's necessary to implement a unique investment strategy in a particular situation. For instance, if you are planning to retire earlier, you can invest in large rural properties to hold for the long term. Whereas it would be profitable to opt for low-risk investments at the age of 70.
Determine Your Investment Goals
Setting your investment goals is the second crucial step of securing your retirement through land investments. Retirees must define investment goals to achieve after a particular period. They need to consider a few things to set investment goals. Firstly, their retirement spending requirements, the amount of money to accumulate, remaining time duration, and risk-taking capacity.
Your land investment options will depend on your investment goals. For instance, if you have short-term investment goals, you can generate viable amounts of returns through raw land. You can acquire a large rural land parcel to hold for the short-term and sell it at a higher price.
On the other hand, investors with long-term goals may need to hold their land for a longer period to achieve expected returns.
Find Land Investment Options for Your Needs
Investment options in the land are many. Once you are done determining your investment goals, you can start looking for rural land to acquire. Depending on your financial capacity, you can choose a large or small plot of land in a favorable location to convert it into a money-making asset.
Retirees can choose a suitable land investment from the following:
Residential development land
Recreational land
Commercial development land
Vegetable farmland
Row cropland
Mineral production land
Vineyards
Orchards
However, owning undeveloped land is comparably more cost-effective than a developed one. Vacant land gives you the freedom to utilize it completely as per your needs. Also, They can either sell it off, rent it for passive income, or can even use it for agricultural purposes.
Apart from that, farmland and recreational land are good assets to invest in. They are more likely to provide consistent cash flow and expected returns within a certain period.
If you are thinking of investing in residential or commercial development land to generate passive income, ensure you have sufficient capital to build a rental property. On the other, retirees with no intention to develop land can simply buy rural land to make money from rent, lease, or sell it.
Methods of Investing in Land
Land is a valuable, scarce, and tangible asset. It has great potential to generate higher returns than many other investments. However, the amount of profit you can make from land investments totally depends on the methods you use.
Retirees with different investment needs and goals can utilize a particular strategy for maximum benefits. Below are some most common methods to make money from land investments:
Land Flipping
Flipping land is one of the easiest methods of making money with a small investment. Retirees with a small budget can initially flip land to build wealth and grow. The best thing is that you can start flipping land at the minimal amount of $1000.
In the land flipping process, you purchase undeveloped land at a low price and sell at a better price. If you are good at spotting cheap land buying opportunities, land flipping can be a good investment strategy to make a wholesome amount of money.
Subdividing
Subdividing land is a good idea simply because you get the chance to sell small pieces of your property to different buyers. It's the best step to take when you buy vacant land as an investment but are not sure how to make money from it. After buying land, retirees can divide it into small pieces to sell it to different buyers who have small budgets.
Developing
As we said earlier, land ownership is a great opportunity for retirees to build wealth. And, it can be more profitable when you choose to develop the land you own. You can either develop it for commercial purposes, build a rental property, or just sell it at a higher price.
Buying and Holding
Buy and hold approach is suitable for owners who want to invest in the long term. If you have a big budget and the intention to hold land for a longer period, you can generate the highest returns.
The Bottom Line
Investing in land is an effective way to preserve capital for retirement. There are plenty of options and possibilities for retirees in land investments to utilize their capital and build wealth. However, it's essential to be aware of the risks involved with each type of investment. Know what benefits different land investments offer and what can be the best to fund your retirement.
Retirees can opt for land investments to acquire valuable property without having to worry about maintenance. Moreover, land ownership is cost-effective as you don't need to make repairs or renovate it.
If you're planning to buy land as an investment to fund your retirement, APXN Property is the best option. We offer raw land for sale in Oregon, Florida, Arizona, Nevada, Idaho, Wisconsin, and New York at competitive rates.
Author Bio
APXN Property is one of the fastest-growing and trusted platforms for buying rural properties in the USA. They have developed a reliable and peer-reviewed platform that provides the most affordable land buying opportunities across the US.
Next Blog: How to Plan to Invest for the Upcoming Year