Imagine taking a road trip to a destination for the first time without knowing the distance, the route, and the time needed to get there. Without planning and a road map, your chances of making it to the destination on time without much hiccups aren't good. The same rule applies if you're looking to achieve financial security and freedom.
Achieving financial freedom requires a thorough planning and a disciplined approach, keeping your short-term and long-term financial path or goals in mind while making arrangements to meet unexpected expenses. In short, a financial plan helps create a roadmap for your money, helping you achieve your financial goals in a timely manner.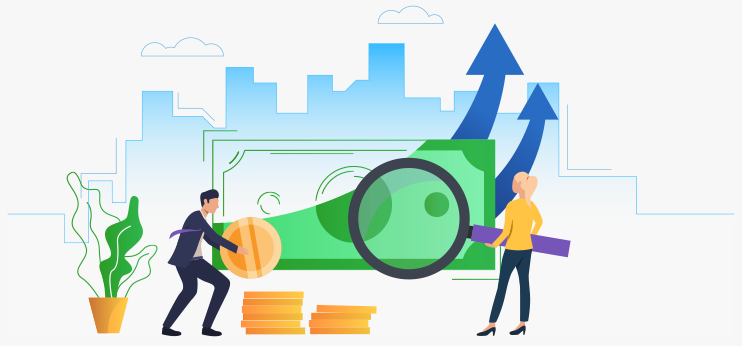 Financial Planning and its Importance
A financial plan is a comprehensive package comprising of your current finances, financial goals, and specific strategies that help you achieve these goals. It typically includes details about your cash flow, your savings, debts, investments, and other critical elements of your finances.
Financial planning is not a one-time process, but an ongoing strategy that demands alterations that help reduce financial stress, fulfil your current needs, and eventually build a secured nest to meet long-term financial goals, including children's education and retirement.
As per experiencedfinancial advisors, financial planning lets you make the most of your assets to meet your future goals in a timely manner.
Contrary to popular belief, financial planning isn't just for wealthy people, but a quintessential aspect to ensure financial success for everyone. While financial planning can be done by yourself, hiring the services of a financial professional provides additional edge and fine tunes your financial strategy.
And, if you're residing in the UAE, Financial Planning in Dubai is a flagship name that caters to your dynamic financial needs via strategic planning, brainstorming, and a unified approach, customized to meet diverse financial goals and objectives.
Financial Planning in Dubai
Money is one factor that is hard to balance while making efforts to meet fixed expenses, achieve short-term goals, save for uncertainties, and build wealth for future financial stability. From daily essentials like groceries to children's education to your personal dreams to retirement, and everything else in-between, figuring out how to tackle numerous expenses and bills while planning for the future can be a herculean task.
The expert financial advisors Dubaioffers its clients via well-established concerns like Financial Planning in Dubai are well-versed in providing insights that help prepare a sound financial plan, irrespective of your needs or financial situation.
Whether it's investments, insurance, or retirement, there are a multitude options to choose from and begin your journey towards financial success. The customized and all-inclusive financial packagesfocus on helping you meet every commitment without any compromise.
Fool Proof Steps in Successful Financial Planning
Whether you're new to financial planning or have already started one, a comprehensive financial guide helps you improve your decisions and make new ones to meet dynamic financial commitments. These steps are based on retirement, personal expenses, and tax planning.
Retirement Planning
There comes an age where you stop working, but your expenses go on as long as you live. In such a scenario, how you plan for your retirement plays a decisive role in how you live the second innings of your life. Retirement plans in UAE are fast-gaining importance due to the rapid increase in global life expectancy and growing concerns over stable jobs fading away.
Added to that, the recent COVID-19 pandemic and other such crisis looming over the world has severely disrupted global economies and employment opportunities.
The current situation is such where your retirement planning should begin from the onset of your career and not at some vague point in the future. While you're employed in the UAE in either private or government sector, you're eligible for pensions and other retirement benefits. However, these are often not sufficient to meet your varied financial obligations and satisfy your lifestyle.
For this reason, it's a smart choice to invest in private pensions plans and retirement plans, including mutual funds in Dubai.
And, if you're an expat living in Dubai, its imperative you make your own financial and retirement plans. This is because there's an uncertainty regarding how long you will live and work in Dubai, and making a long-term investment for your retirement isn't an easy task.
Your Retirement plans in UAE will cover all these challenges, consider your objectives, and offer appropriate age retirement solutions. We take your retirement income goals & retirement timeline, your lifestyle, risk appetite, and potential cash flows into consideration.
Personal Expenses and Tax Planning
Investments and insurance go hand-in-hand, and play a key role in ensuring a sound financial plan. While pensions are one thing, investments like mutual funds in Dubai provide a definitive solution to chart a viable financial plan from a future perspective. You can also opt for thebest life insurance UAE offers, providing dual advantage of wealth creation and financial security.
The combination also helps you work and save smarter to save tax and meet your personal expenses. However, saving tax also helps you make viable plans for bigger financial commitments, including child education planning, sound retirement life, and unexpected life circumstances.
All you need is the services of professional financial advisors Dubai employs in well-established financial institutions and insurance companies.
Read Next: Benefits of Having a Financial Advisor
The Final Word
Your financial plan isn't a static instrument, but a dynamic tool to track your progress, and make vital changes to keep your finances on track as and when your life progresses. It's smart to re-evaluate your financial plans at regular intervals, and especially after major life situations and milestones like marriage, higher education, starting a new job, having a child, and even after losing a loved one.
Tags: tax planning, tax planning methods, need for tax planning