What strategies are incorporated by an ICO marketing company?
Any experienced ICO advisor can tell you that promoting an ICO requires a lot of caution. This is because ICO marketing determines the success or failure of a project. You waste time developing your project if you don't have a good ICO marketing plan. Such projects may not reach their target audience. Without an ICO marketing strategy, your project will lack the traction it needs to attract investors.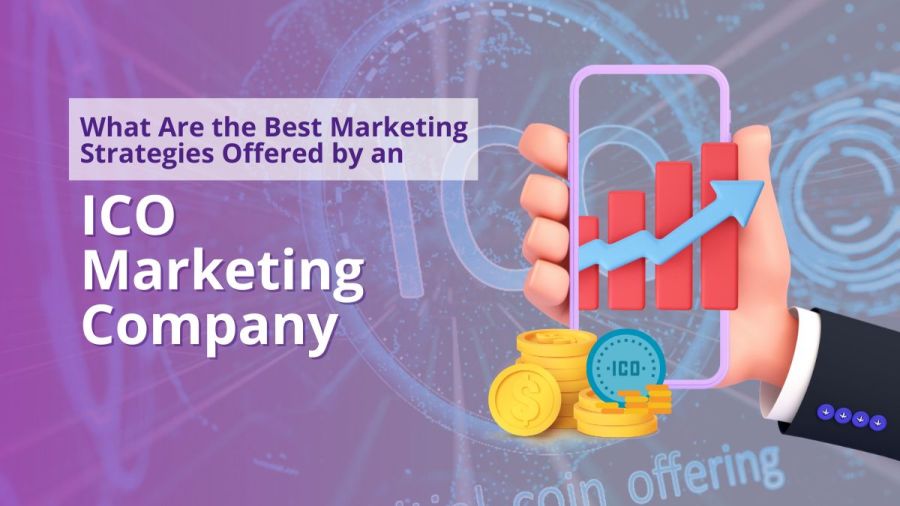 Below Are the Top ICO Promotional Tactics You Can Use to Promote Your ICO
Building a community will help you market your crypto project. The community is made up of people who believe in your ideas and help spread the word. Additionally, keep members informed of the project's progress via the community. And that's important for your public relations. Once you've created your community, you must stay involved to avoid division. ICO community management tactics include giveaways, contests, and Q&A sessions.
People enjoy getting free stuff. Airdrops can therefore be an effective ICO marketing tactic. With giveaways, you can persuade more people to participate in ICO. This strategy also motivates an individual to pitch your project on your behalf, plus the airdrop helps generate excitement for your ICO.
PR campaigns help make your brand known to your target audience. Therefore, it is important to approach major publications when issuing press releases. Finding popular magazines that write about your project can help boost your crypto marketing efforts. Such publications are aimed at a specific ICO investor who may be interested in your company. Therefore, when developing a marketing strategy, consulting an ICO consultant for suggestions on the best releases for distribution is important.
Influencer marketing is a powerful way to promote your ICO. Influencers have loyal followers who trust their opinions about a particular product. Therefore, followers will consider investing in such items when influencers provide positive reviews for your product.
Targeting the right influencers is key to reaping the benefits of influencer marketing. You will also need to provide information about your project. After explaining what your technology entails, you should continue to think with them about the focus of your project. Once you've picked an influencer, you need to decide if they're a good fit for you. So we first check if the influencer is an exact match to the target group. You should also review your influencer's content to see if it aligns with your ideal audience, industry, and product.
Bounty rewards are incentives given to people who complete certain tasks related to ICO promotions. They are aimed at different people, such as investors, marketers, and developers. Campaign rewards come in many forms, including Cash or Free Tokens.
For developers, reward programs provide an incentive to find bugs or provide feedback on design issues. A bug bounty reward is offered to anyone who examines the blockchain and finds a problem. Managing an effective rewards campaign can be a challenge for most people. Therefore, the best alternative is to hire an experienced ICO marketing agency to assist you. Such companies can help launch result-based rewards campaigns.
Conclusion:
When starting a crypto project, you must identify the ICO marketing services you need. There are several other techniques for promoting your service, and the above are some of the important ones. Hire an ICO marketing company with years of experience and expertise in your business niche.
Read Next Blog:
Wonderful Marketing Techniques You Should be Mastering