In the past few years, smartwatches have pretty much moved past the point where they are merely considered a curiosity and have become a product that is adored and utilized by everyone. Because of their small size, cutting-edge technology, and the ability to carry out a wide variety of functions, these devices have become an indispensable component of our day-to-day existence. In its most basic sense, a smartwatch is much more than simply a simple device that can display the current time. The following are six capabilities of smartwatches that you could or could not be aware of, depending on the manufacturer and pricing point.
Functions That Can be Performed by Your Smartwatch
Personalize the Display of Your Watch
Smartwatches like the huawei watch gt 4 allow for limitless personalization thanks to their customizable watch faces and replaceable bands. Whatever your taste may be, there is a watch face and a strap that will complement it, and they can either come pre-installed on the watch or be purchased separately. You are free to make it your own by customizing and personalizing it, or you may even decide to completely change it if that is what you prefer.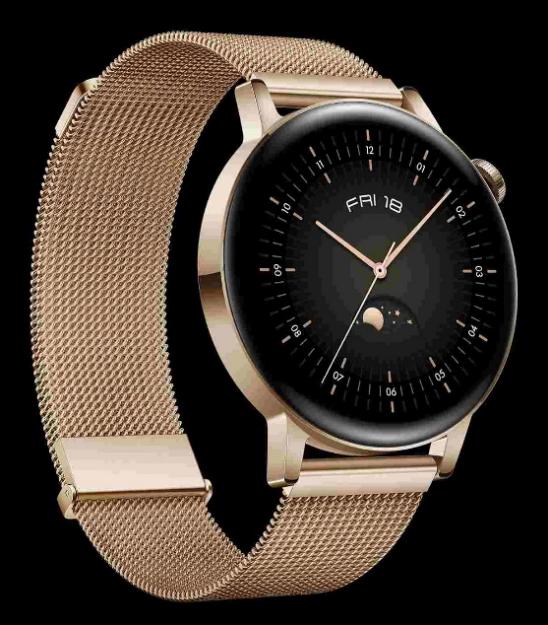 Most modern smartwatches will ship with a selection of watch faces already installed, and additionally, a wide range of straps in several hues and patterns will be readily available for purchase.
Stay Connected to Your Home
Your wristwatch can let you keep connected and take control of your entire home, regardless of where you are, with just a flick of your wrist. This allows you to manage all the smart gadgets in your home. You can exercise control over every smart appliance in your home if it is equipped with support for virtual assistants such as Google Home or Alexa. This includes your television, the lights, and even your refrigerator, fans, washers, dryers, and air conditioners.
Also read: 4 Sustainable And Stylish Watches To Buy
If your smartwatch comes equipped with GPS functionality for navigation, it can assist you in finding your way around. When combined with its ability to track fitness, a device's navigation features can be extremely beneficial for athletes and anyone who enjoys being outdoors. You will have access to a range of different levels and choices for GPS navigation whilst you are on the move, all of which are determined by the OS that your watch is compatible with. However, to use this feature, you will likely need to acquire a watch that is compatible with cellular data.
If your smartwatch and cell phone are both linked to the same Bluetooth network, you'll be able to control the podcasts and music streaming on the phone directly from your watch. Even without a smartphone, you can perform these actions with some smartwatches. When you want to listen to music while running but don't want to bring your mobile device with you, you can use these instead. They are quite beneficial.
Also Read: The Perfect Fit: How Fitness and Sports Watches Supercharge Your Training
The camera on the smartphone can be controlled by the smartwatch. You have the option to capture a picture, begin or stop recording video, start or stop the timer, select a flash mode, or turn off the flash altogether.
Also Read: 4 Iconic Seiko Watches
Management of Phone Calls
This function gives the user the ability to accept or decline incoming calls, establish a loudspeaker mode, mute the microphone, and obtain information about the caller as well as the length of the call. You can also view the call log and make calls with this device. If you have a headset, there is no need to remove your smartphone from its case when you make a call.
Conclusion
It is a little bit surprising how fast and drastic progress can affect commonplace things, such as how a basic wristwatch can start executing the functions of a computer like having a GPS, playing music, controlling the appliances at home, controlling the camera, and managing calls. However, you cannot help but observe how something as simple as a strap with a clock face on it that you wear on your wrist can make life easier for the modern guy.