There are a multitude of reasons why a manager or owner of a small company either needs, or indeed wants to rebrand their small business. From staying ahead of your competitors, to adapting after new management, design or focus change, or even a drastic difference to the market.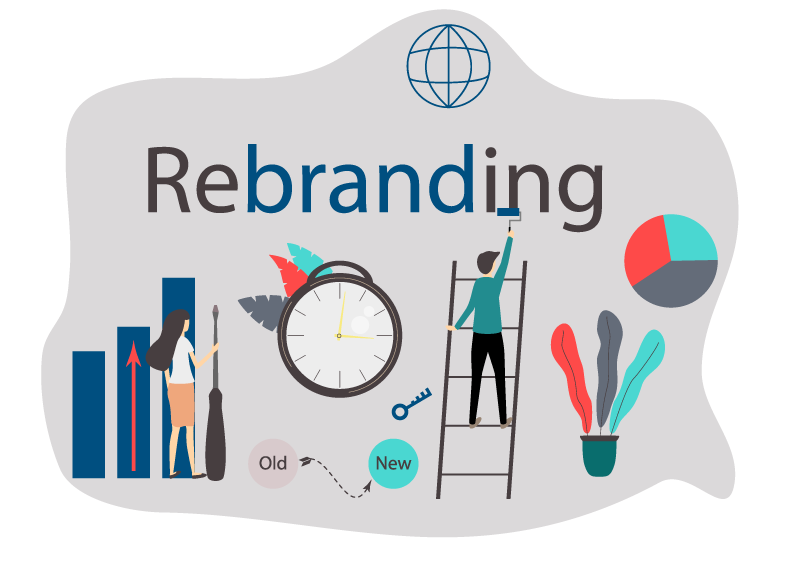 With this in mind, if you are either looking into rebranding your small business or else have already set the proverbial wheels in motion, then continue reading for a comprehensive guide to rebranding your small business. Rebranding your business doesn't have to cause a headache.
Analyze Your Own Brand Identity
Just as when wanting to improve a behavior or thought pattern within your personal character, it is only possible after self-analysis and reflection, when wanting to rebrand your company you need to analyze your current brand identity.
Essentially, the persona of your brand reflects not only the products or services that you provide, but also the customers, business partners and employees who are involved. As a small business, it takes a while to establish your ethos, but you should always be aware, right from the beginning, why you are doing what you are doing. Additionally, when thinking about your brand identity, also consider your position alongside your competitors, both locally and further afield.
Invest In Quality Merchandise
One of the more entertaining and truly exciting aspects of rebranding your company, especially if you are also changing your company name and logo, is the new merchandise you can invest in.
Reputable and renowned promotional product suppliers, such as Anthem Branding, can provide you custom-made hats, cushions, mugs, notebook and pen sets, and even technological equipment which will promote the new direction you have chosen to take your company in for months and months to come.
Document & Publicize The New Changes
Even when making smaller changes to your core business model, it is still absolutely crucial to not only document the change, regardless of whether it directly affects the daily running of your company or not, as well as publicizing said change both internally and to your loyal customers.
Members of your workforce, clients and customers alike, will all be far more accepting of the new direction you have chosen to take your business in, as well as much more likely to embrace each and every change if you keep them informed every step of the way.
Conduct Thorough Consumer Research
Before, during and even after the proposed changes to your company model, it is also imperative to conduct thorough consumer research. There is a myriad of different ways to ensure such research is both successful and fruitful.
Top tips for consumer research include, but are not limited to, the following:
Use any and all information regarding your competitors cleverly
Utilize your social media platforms to publicize the rebrand
Engage in actively asking for customer feedback and constructive criticism
Consider using data and information analytics
Directly talk, in person, to happy customers who regularly use your products or services
Read Next Blog: 8 Amazing Tips to Learn How To Brand Your Small Business