The year 2020 was a difficult one not just on health constraints but also from the business organization and establishments. With back-to-back lockdowns, and with only essential services on the rise, there has been an increased demand and necessity to change your establishment's digital or with drastic changes in the implementation.
There is a huge need for making the business platforms more flexible and resilient o that your business can survive through this pandemic. Recruitment agencies are mostly facing a huge dip as job opportunities have stooped down, with more and more need for jobs and placements. You can check out here for top recruitment agency.
With more and more remote work and virtual workrooms, there is a huge change in the industry with the HR of every establishment thinking of newer ways to forage through this period of the pandemic.
So in this article, we are going to discuss tips that can help your recruitment agency work through the pandemic period.
1. Revamp Your Hiring Objectives
With the pandemic period, we have seen a steep rise in the digital space and platforms. With more and more companies and business establishments going into the internet, the requirements of the company;'s have changed. There is a need to select candidates who are comfortable with the digital space and functioning. With different times comes different needs. More and more virtual work has made the companies seek more digital and online skills which are compatible with the present living conditions and are beneficial.
So the idea of an ideal candidate in your recruitment agency has to be diversified and added on with a new skill set. The objectives have to drastically change as the needs of the business establishments have changed with the shift in the environment and time. With the company culture shifted, there is a need for your agency to cater to the new needs. Your agency needs to add on new hiring goals and work accordingly to cater to the set needs.
2. Process of Recruitment Has To Be Changed
With the difference in the needs and objectives of the company, your recruitment process also needs to diversify so that you can get the best candidates for the position. With more and more job opportunities needs and low market, there should be a streamlined process that helps you in deciding the perfect candidate for the particular position for the company or your client. Adding software and digital interaction can help your work with lesser manpower and also help screen the perfect candidates with a lesser time frame, which can, in turn, help you in delivering the client with trained candidates.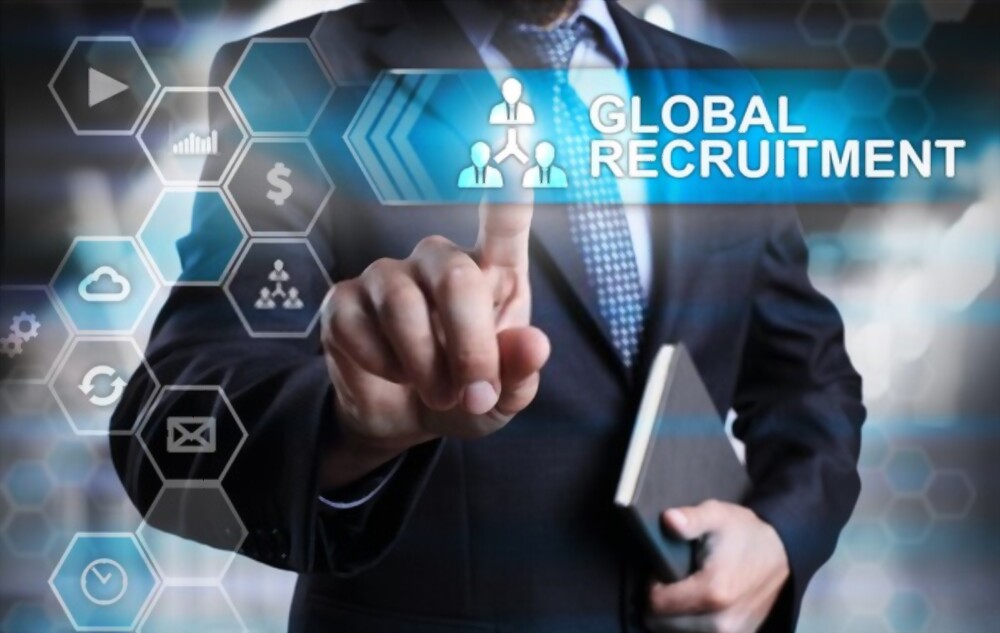 3. Finding the Right Portal for Campaigns
This is a very important step in present times as you have to do the recruitment marketing in ample spaces to cater and gather the best talents and candidates. You need to know and approach the target audience as the perfect portal so that they are ready for applying to your agency for their recruitment needs. Check out here for a top recruitment agency. You need to understand where the potential candidates are found and strategize your marketing accordingly for your message to reach the perfect audience and for more conversion rates.
4. Cater to Candidates Needs
This is a characteristic that is not usually looked upon as the agency is focused on the client's needs. But focusing on this would help in building a rapport and help with the overall candidate experience and customer satisfaction. Catering to both customers and candidates will be beneficial for your agency. This balance is what makes your recruitment agency more successful than others in the business.
This will make the decision for them much easier whether they can trust you with the recruitment needs or not. This will add to the conversion rates at such tough and trying times.
5. Use of Technology
Now more than ever the use of technology is the component that is most important and widely used. So this could be used in the recruitment process in your agency. This will give equal opportunities to any candidate without any limitations of geographical locations. There are no limitations or boundaries when it comes to technology. So this could be put to good use so that you can appoint talents from all over the world and not sabotage just for the locations.
Use of telephonic or video interviews, using software for scanning through resumes, and other NLP tools could be used for the process and that can enhance the entire recruitment process not just for the clients but also the candidates.
6. Diverse Assessments
This can be something that can be sued with or without being in a pandemic situation. This will allow your company to look into every facet of the candidate with special emphasis even on the soft skills. A fully rounded candidate has to be one with technical and soft skills as only this combination will get your work done smoothly.
Technical skills are a must to be considered, but soft skills are very necessary for ensuring a better work culture, even during the pandemic with virtual workrooms. With the use of AI interventions used the resumes can be selected online with no manual help by searching for strategic keywords.
7. Newer and Fresh Perspectives in Recruiting Team
When things and the environment change, there is a need to add that to your recruitment process and team. This will include newer technologies, newer ways of screening through, and even newer skill sets. Your recruitment team should be trained in this new approach so that they can cater to the needs of this new situation much better and work and provide benefits for both the clients and the candidates.
8. Using the Option of Outsourcing
This can best be used at later stages when you think it is the most practical one to use. You can locate other agencies and use that to curate an extensive list of candidates for your clients. This will take some workload off your shoulder and can share a space of work with others. This is not always considered the best or maybe even too much to do, but if you have sat and thought through and think of it as a smart option then you can invest, your time, energy, and money in it.
Author Bio:
Sunny Chawla is a Managing Director at Alliance Recruitment Agency. He specializes in helping clients with international recruiting, staffing, HR services, and Careers advice service for overseas and international businesses.
Read Next Blog:
Top 7 Important Security Tips for Web Developer