When you operate an online business, you always want to take your eCommerce to the next level. While it's easy in theory, there are multiple considerations for doing so. For example, streamlining your website UI and UX can be an arduous process that requires vital investments of time and money. However, there are multiple avenues through which you can maximise communication, security and logistics by making some minor and major adjustments.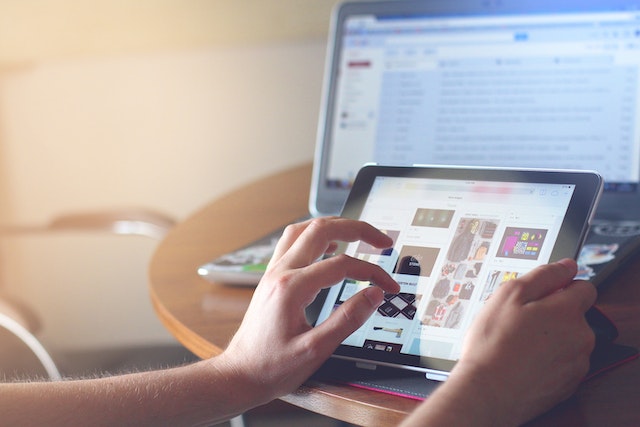 Make it Easy to Communicate
For brand trust, customer service is just as important as data protection. You will always receive complaints, regardless of how well your business is doing. Customers will also need to inquire about the available goods, services, and logistics. You must therefore increase engagement. The most straightforward approach is to at least provide your email address and make sure you reply right away. You can also use the best chat software for business to start communicating immediately. Fortunately, you can outsource this service with no programming skills.
Use Analytics and Focus on Demographics
Audience targeting is a crucial component of eCommerce. Thus, you can target a specific group of people with your advertisements and marketing initiatives. To begin with, you must decide which demographics are ideal for your company. And it's not as simple as it seems. You must first comprehend what you are selling. Is it a service or a product? Then, you need to understand which demographics your company is most likely to draw. Data can then be used to determine when, how frequently, and how much they will pay for purchases of specific items.
Take Your eCommerce to the Next Level with Passion
You might not want to create a company around your hobby. However, most prosperous eCommerce business owners will agree that it is helpful. So perhaps your passion is for business. Whatever it is, you'll discover that you'll give something you care about a lot more effort. Additionally, you will see fewer roadblocks because you are probably educated about the market on which your company is focused. For example, let's say you're a tattoo artist. In that case, you probably won't be very interested in a business such as selling mobile devices.
Keep Company and Client Data Safe
You can't build trust if you don't protect all corporate, employee, and consumer data. Cybercrime is a huge problem, and you can be the next victim. But if you don't protect data, you could be held responsible. Thankfully, data protection isn't that difficult. Starting with essential anti-malware software is a good idea. Firewalls and cybersecurity procedures are therefore required. Additionally, you must employ a trustworthy payment processor. Thanks to specific software, you may recover files and secure them if data is lost by accident or hacking.
Make Sure You Have Good Web Hosting
So many online startups downplay the significance of web hosting. Many of the fundamental infrastructure components that affect security, performance, and bandwidth are directly controlled by your web hosting company. SSL, active monitoring, and encryption are just a few of the security measures that a trustworthy web host will offer. They must also experience as little downtime as possible. You should look for a web host with a minimum uptime of at least 99.5% for the most reliable service, or you will lose money and credibility due to downtime.
Use eCommerce Fulfilment Centres
More than ten orders per day cannot be handled by one person. You can only accomplish so much as a small business from your home or a small site. However, there comes a moment when you need professional assistance as your eCommerce business develops and grows. And fulfilment centres play a role in that. You can become more by using integrated fulfilment centres. They can manage orders, store items, and expedite delivery. As a result, you may now relax in your living room instead of living among cardboard boxes and bubble wrap in your home.
Streamlining the UI and UX
More than ever, user experience is crucial for online business. User experiences must be seamless and fluid from beginning to end. Finding what people want and paying for it hassle-free are examples of this. You can enhance the user experience by doing the following:
Take on practice tasks to hone your abilities and discover fresh approaches.
Implement a triple click-depth and categories for simple site navigation.
Develop the ability to recognise elements that don't quite fit your website.
minimum interruption, a clean theme, and design.
Use straightforward transactions for alternative currency with reputable processors..
Learn current UI design patterns for enhanced usability.
Emulate the work of famous designers, but be careful not to plain copy.
Join forces with other designers to create admirable solutions.
Ask for feedback from many sources, including clients and social media users.
Look for a mentor that has a lot of expertise and can guide you on your path.
Develop sites with UX designed around accessibility according to WCAG 2.1.
The UX of your website can be enhanced in various ways. Today, live chat software and product zooming/rotating are some projected upgrades. Additionally, every function on your website needs to be consistent with a focus on straightforward navigation for ease of use.
Provide Multiple Ways to Pay
Back in the day, all you needed was a credit card to buy stuff online. Then PayPal came along and started the digital wallet trend. PayPal, Venmo, and now tech companies like Apple and Google offer digital wallets. But rather than shy away from the tech, you should embrace it. Because it's winning out over credit and debit card payments. So you alienate customers and put them off if you don't offer digital wallet payments. Also, it would be best to consider including Bitcoin, Ether, and other virtual currencies for the cryptocurrency crowd to buy on your site.
Attach a Blog for Better SEO
In the past, all you required to make purchases online was a credit card. The digital wallet craze then began thanks to PayPal. Digital wallets are now available from internet giants like Apple and Google as well as PayPal and Venmo. But you should embrace technology rather than avoid it since debit and credit card payments are dying out. So if you don't accept payments through digital wallets, you will alienate some customers. It would also be ideal if you gave Bitcoin and other digital currencies some consideration for the cryptocurrency community.
Consider Outsourcing When You Need To
Undoubtedly, you need help with some tasks. While it's possible to start a successful eCommerce business on your own, you will need support as it grows. For example, any more than ten daily shipments are thought to consume all of your attention. Fortunately, many tasks necessary for an eCommerce platform may be outsourced, including packaging and logistics for shipping. You can also engage a managed IT service to assist with cybersecurity, backups, and site data protection. Or you risk doing permanent harm to your brand's reputation and image.
Take Your eCommerce to the Next Level with Speed
Traffic to your eCommerce site comes from a variety of sources. One of the most crucial is organic traffic. Search engine traffic, for example, is considered organic traffic. But a site that isn't well-optimised will be ignored by Google. Here are some suggestions for site optimisation. Numerous more factors affect your site's speed and search engine ranking. Perfect examples are click-depth, readability, and usability. Additionally, having a slow speed can hurt your ranking. Google Pagespeed Insights can help you identify areas for improvement.
Let a Digital Marketing Help You
Your site may be improved most effectively for better search engine rankings through SEO. But learning can be difficult and time-consuming. Thankfully, SEO marketing techniques are optimised by the professional and knowledgeable teams that digital marketing organisations use. On-page, off-page, local, and technical are a few of them. They can also assist in creating a solid overall strategy for internet marketing. In addition, a DMA will support and mentor you while you build a strong brand identity and run efficient PPC advertising on social media.
Make Improvements Based on Feedback
Without recognising where your website is lacking, there is no way to improve it. Even a well-built eCommerce site will run into issues. Unfortunately, problems are frequently unintended and might be concealed from you until they are raised. The greatest strategy to identify your problems is to provide multiple feedback methods and request them. For instance, you may provide feedback forms, inquire about the consumer experience after a transaction, or just have an email address so customers can contact you with their complaints, requests and praise.
Summary
Looking for ways to take your eCommerce to the next level? Well, it's not as challenging as you might think. For the most part, streamlining specific services is the best way to address issues on your side. However, you must also pay attention to what your customers need. Some of the most powerful tools at your disposal include providing transparent and effective communication channels, streamlining the user interface and experience and working from feedback.