As a business owner, it is crucial to have customers who not only support your brand but also actively endorse it to other people.
In our busy world, where anyone can start their own business, simply having a good product or service is not enough. It would help if you established solid and positive relationships with all of your customers. But how can you do that? And what difference will it make to you as a business owner?
Provide excellent customer service
The first step in building a positive relationship with your customers is to provide excellent customer service. If you want customers to keep coming back, then you have to treat them well; otherwise, why would they ever want to come back? You need to make your customers feel appreciated and valued, and a little eye contact always goes smoothly. If you do not look at customers and quickly serve them without a smile, they will not be encouraged to return again.
Offer personalized experiences
Customers today are looking for personalized experiences from brands they support. By offering bespoke gifts or items to buy, you will be adding a personalized touch to their purchases. Still, you can also make their experiences more personal by learning the name and orders of your regular customers. This will make them feel more valued and part of a community. You can also offer special events for regular customers to attend; this way, they are made to feel special by getting first access to new items.
If you get on with your customers really well and build up a relationship with some of them, it might be nice to play games with them if your business is a bar or cocktail house. You could do this by looking up the 35 best bar games to keep customers coming back.
Be transparent and honest
Customers value honesty and transparency – that never changes. You should be truthful about your products and services as well as your company's values and ethical practices. This will help build trust with your customers and establish your brand as one that is authentic and trustworthy. It will also encourage customers to value your insights and thoughts as an individual because honesty shows a high sense of integrity.
Listen to feedback
You can never hope to improve your business if you do not listen to customer and client feedback. If you are serious about improving, you could send out surveys to your business' mailing list so people can tell you directly how they would like your business to change. 
But you do not even need to go that far. You could simply listen to advise people give you as they use your services. For example, discussions about the seating arrangements or the variety on the menu can make a huge difference to your business if you take it on board and implement it. Customers will appreciate this because they will realize that you have listened to and acted on their concerns.
Go the extra mile for your clients
Customers remember brands that go above and beyond their expectations. Whether it's offering free samples, providing personalized recommendations, or simply being kind and courteous, small gestures can go a long way in building a positive relationship with your customers. Putting the extra effort in now will make a big difference in the long run for your shop or business.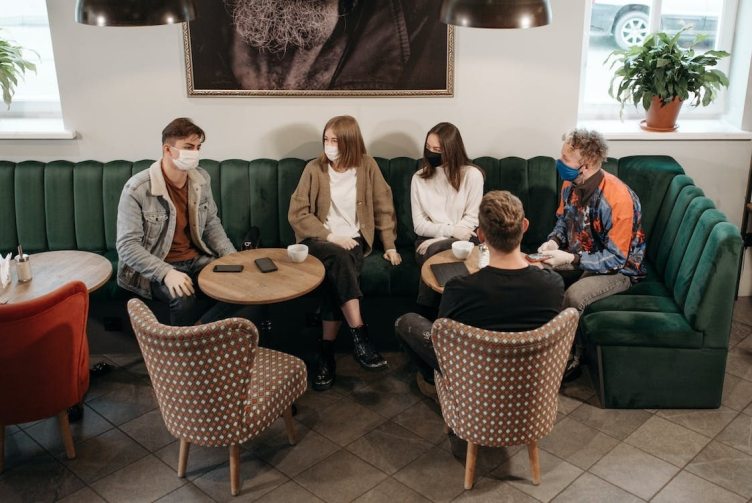 Build a community
If your business is a bar or coffee house, it is essential to create an environment in which your customers will enjoy spending time and feel at home. For this reason, it's important to make your business premises feel like a community, and you can do this by hosting events such as game nights, comedy nights, and book groups. Hence, customers keep returning to your venue on multiple occasions. Soon you will find that people are making friends with each other and are there almost all of the time.
Offer useful incentives
Customers love incentives, whether it's a discount, a free gift, or a loyalty program like the Boots Advantage card. By offering these incentives, you encourage repeat business and show your customers that you value their loyalty. This can also help your customers in the ongoing cost of living crisis which they will definitely appreciate now.
Be socially responsible
Customers today are increasingly concerned with social and environmental issues, and they want to support brands that share their values. By being socially responsible and making a positive impact in your community and the world at large, you can attract customers who align with your values and build a positive reputation for your brand.
Embrace technology openly and at work
Technology has had a profound impact on all of our lives and a lot of people like to see technology being used in business. This is because it is a good tool that they can use to make their experience smoother and easier. It can be difficult to incorporate technology into your business smoothly, you could offer customers iPads to complete their orders or even introduce your app so customers can browse your stock when they are not on the premises.
You should also embrace social media. Everyone is on social media nowadays so this makes it a good way to keep your customers up to date with what your business is doing and anything events and promotions you will be running.
Be consistent in all of your work
Consistency is very important in any line of work, particularly for business owners. You should be consistent in your promises, your quality of services, and your general attitude and work ethic. By being consistent in everything you do, your clients will learn to expect the best from you and this will earn you trust and loyalty.
To sum it all up
It is a great thing to have your own business, but you will never have a great business overnight. It is something you need to work hard at continuously to get customers and keep them.